Mystery Australian 'emir' of Islamic State media
A mysterious Australian has risen to one of the Islamic State's top jobs, appointed the "emir" of the terrorist group's entire propaganda apparatus, leaked documents claim.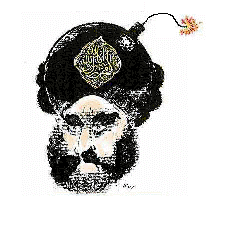 If true, he would occupy the most senior position in the group ever held by an Australian, terrorism expert Greg Barton said yesterday.
Seen as part of the "extreme" wing of a group infamous in its depravity, "Abu Abdullah al-Australi" this year became the emir of Islamic State's media department, according to prominent British researcher Aymenn Jawad al-Tamimi, who has received leaked written exchanges from within the terror group criticising the Australian and his predecessor.
Security agencies declined to comment yesterday. A spokeswoman for Home Affairs Minister Peter Dutton said he would not comment on security matters.
Mr al-Tamimi, a research fellow with the Middle East Forum think tank, said no biographical information about Abu Abdullah had been released, aside from the references to him in the documents. He and other terror experts overseas and in Australia said they knew little more about him.
Professor Barton, from Deakin University, said there was "no question" that if the documents were correct, Abu Abdullah had become the highest ranking Australian in the group.
"There have been those who have occupied some position of medium seniority but never really any with real seniority," Professor Barton said. "Even the people who are regarded as the most famous and influential were basically being used. They were never really in the brains (of the group).
"So this is a bit strange."
Professor Barton said anyone in that position would likely be in communication with the group's leader, Abu Bakr al-Baghdadi, over the terrorist organisation's future, after its period of governance over large swaths of territory came to an end.
"Their previous media strategy has run its course, and they've been in this kind of inflection point," he said. "Presumably, this would be a pretty intense period of consultation about how they pitch themselves now they have this long road of insurgency ahead of them and this inter­national network."
He said it was likely the group's leaders had put physical distance between themselves, and some could have left Syria and Iraq.
The correspondence, which was purportedly sent to Islamic State's governing committee in April or May, said Abu Abdullah was the "deputy" to Jordanian Abu Hakim al-Urduni before taking over the top job.
Those who wrote the letter are said to be from among the group's propaganda apparatus, and criticise both Abu Hakim and Abu Abdullah for being "extremists".
They claim the Australian, when he was deputy to Abu Hakim, had told underlings following the death of an Islamic State provincial head that "there was a black cloud covering the Media Diwan (department) and it had now dispersed".
The Australian also said there was more money than the department needed and some of it would be spent on a BBQ feast.