Chinese government officials showed up at a mosque in Weishan during Friday "prayers" to announce they're closing it down.
"Flag of shame": Video of French protesters tearing down EU flag goes viral
During the seventh consecutive weekend of yellow vest protests in Paris, a group of protesters can be seen taking down the EU flag.
Expansionist Islam licks its chops as self-hating Western moonbats embrace the last humiliating extremes of dhimmitude. In Edmonton, the Millbourne Alliance Church is now known as the Millbourne Community Life Centre, "a church that reinvented itself as a neighbourhood meeting space." There used to be a 6-foot cross on the wall. No longer. The enemedia is delighted:
To see the centre take down such a significant religious symbol to ensure Muslim and Sikh neighbours feel welcome is a beautiful gesture.
Iraq's Grand Mufti: "It is not permissible to celebrate the New Year," to do so is un-Islamic
"Iraqi Grand Mufti says New Year's celebrations 'not permissible,'" Kurdistan24, December 28, 2018:
A day after jihadis murder four tourists, Vatican ambassador to Egypt says "dialogue" prevents terrorism
Apparently the jihadis who killed those tourists didn't get the memo: "Al-Azhar is in 'dialogue' with the Vatican! Stand down!"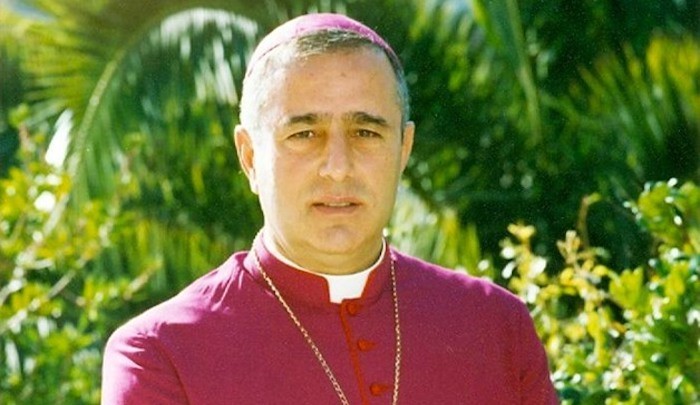 Throw. Them. Out!
Six athlete Afghan men who participated in Invictus Games say they are owed protection in Australia purposely missed flights home.
The Australian government needs to toughen up when hosting events allowing overseas participants to participate in sport.
They should be marched to the nearest airport and sent home immediately black banning them of ever returning again.
SBS.COM.AU
Speaking for the first time since missing their flight home in October, six Afghan men who live with disabilities after being wounded in the war say they are owed protection in Australia.
After his father's death, Aminullah Arsalan joined the Afghan National Army at 18 so he could put food on the table for his family.
But before his 20th birthday, he had lost his leg in a Taliban ambush.
The now 25-year-old is among a group of six Afghan veterans – five athletes and one trainer – who have stayed behind in Australia following the Sydney Invictus Games in October.