In the snowy Medieval hamlet of Witzenhausen, Germany, they've replaced the outdated Merry Christmas with the livelier Allahu Akbar …
Allahu Akbar shouting man waving hatchet threatens people at German Christmas market
A 38-year-old man has been arrested on Saturday after threatening people at a Christmas market in Witzenhausen, Germany.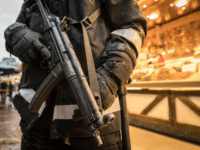 .
Swedes start protesting against mass migration in front of Parliament
"Criticism of mass migration may be silenced by the agreement. We must stand up for free speech. It is time to bring out our inner Vikings, to ignore political correctness and become even braver and clearer in how we speak and express ourselves", she said.
"The billions flow and no one is held accountable. Sweden is run by a bunch of imposters who abuse their power and don't care about our well-being."
This Paris thing is about giving $100 billion from developed countries to the undeveloped. Turkey has asked to be reclassified so they can get a better share. China wants it too, despite shoveling money into the Pacific.
Indonesia: Christian politician faces blasphemy charge for saying she won't support laws based on "Bible or Sharia"
TODAY'S HEADLINES
(Pamela Geller)