That Aged Badly: Macron Worship Turns Sour as Protests Intensify

With France brought to its knees by the country's worst unrest in half a century, as citizens protested Emmanuel Macron, there will be increasing concern amongst the globalist establishment over the future of the French president they hailed as the saviour of Europe.
Reports have showed a country in chaos over the past three weeks, with hundreds of people wounded and a number killed in anti-government protests which, despite disruption and violence, enjoy wide support from a large majority of the population.
Against so-called green taxes and a major squeeze in French workers' cost of living, the Yellow Jackets movement represents "a rejection of all things Macron", admitted the liberal U.S. magazine Slate this week. Do read on, interesting stuff.
Nigel Farage quits UKIP because its leader "seems obsessed with Islam, not just Islamic extremism, but Islam"
Farage says that Batten "seems to be pretty obsessed with the issue of Islam, not just Islamic extremism, but Islam, and UKIP wasn't founded to be a party fighting a religious crusade."
Maybe not, but how does Farage propose to separate "Islamic extremism" from "Islam"? And it makes no difference that "UKIP wasn't founded to be a party fighting a religious crusade"; the Democrat Party wasn't founded to be a party fighting for open borders and socialist government either, but that's what it is now. No one is actually calling for a crusade, but Britain has a large and growing problem with jihad and Islamic supremacism. If UKIP doesn't confront it, who will? Possibly no one, in which case the Sharia supremacists will certainly triumph, and Britain as we have known it will be dead.
It's astonishing that Farage could be so short-sighted.
"Former leader Nigel Farage quits UKIP," BBC, December 4, 2018:
Nigel Farage has quit UKIP, saying the party's leader Gerard Batten seems to be obsessed with Islam and ex-English Defence League leader Tommy Robinson.
Speaking on LBC radio, the former leader of the Eurosceptic party said he made the decision with a "heavy heart".
In other news: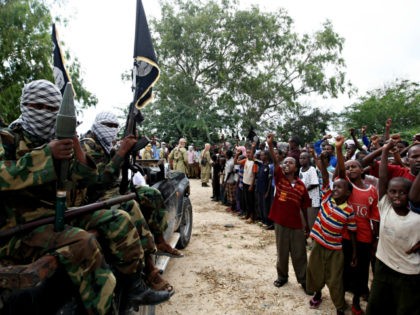 and:
CLIMATE PARTY! AFRICAN DELEGATES SWAMP CONFERENCE
It's a feeding frenzy at the UN climate conference. There's the excuse for taxpayer-paid travel, of course, and the excuse to extort huge donations from the guilty rich: "An analysis of delegates… found Guinea topped the list with 406 delegates… The Democratic Republic of Congo is second, with 237..  Ivory Coast… has 208." We have 30.
African delegates swamp UN climate talks
Graham Lloyd The Australian December 7, 2018
Australia has registered 30 delegates for the UN climat­e talks in Katowice but for carbon fly miles has been dwarfed by African nations, some of which have sent hundreds of people to the Polish winter summit.
An analysis of delegates by Carbon Brief found Guinea topped the list with 406 delegates, down 86 from last time. The Democratic Republic of Congo is second, with 237. Host nation Polan­d is third, with 211 delegates, followed by Ivory Coast, whose delegation this year has more than halved to 208 people. Indon­esia is in fifth place, with 191.
While some African countries give delegate tickets to non-governm­ental organisations, the make-up gives an indication of how important they consider the talks for securing development and mitigation funds.
The Paris process was kickstarted in Durban, South Africa. At that meeting there was deep anger from African nations that the developed world had used the global carbon budget to prosper.
This is why climate funding to help developing countries make the transition to a low-carbon future­ remains a central issue in the climate talks.
According to the UN Framework Convention on Climate Change, 22,771 people have gone to Katowice. This includes 13,898 people representing specific part­ies, 7331 from observer organisations — such as scientists, business groups and various NGOs — and 1541 journalists. In terms of delegates, at 13898, it is the biggest number since Paris in 2015.
Post-Barack Obama, the US has slimmed its delegation to 44 members, while Syria and North Korea have sent one each.
In keeping with the times, Carbon Brief broke down the del­e­gations by gender. On aver­age­, party delegations were split 63 per cent male to 37 per cent femal­e.
Thirteen countries have delegations with a 50-50 ratio, includi­ng Angola (26 delegates), Bolivia (20) and Latvia (20). Only Kyrgyzstan, with seven delegates, sent an all-female group. Eight countries have all-male delegations, including Pakistan (17), Tajikistan (10) and Barbados, with eight.
A report released yesterday found global carbon dioxide emissions were accelerating and expect­ed to hit a new high this year, with strong growth in China, the US and India, despite billions of dollars spent on renewable energ­y and other measures.
A report by the Global Carbon Project has found emissions were expected to rise by 2.7 per cent, following a rise of 1.6 per cent last year after a three-year hiatus.
The report, published in the journals Nature, Earth System Science Data and Environmental Research Letters, says emissions remain a long way from peaking, with coal use in China locked in for decades to come.
This has got nothing to do with climate, it is all about the rent seeking third world countries climbing on the gravy train and demanding money from developed countries. Even China is trying to join in, all under the auspices of the corrupt, Arab-OIC controlled UN, whose real agenda is to bankrupt democratic western countries, and we are stupid enough to still be involved in this giant scam.