That's the plan. Population replacement. A Germany with no Germans in it.
Vlad Tepes videos:
German-Turkish integration really means all Turks, and no Germans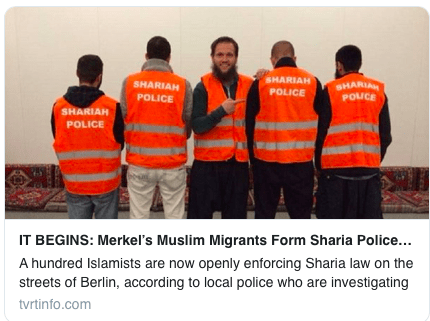 Germans totally uninformed about what's happening in neighbouring France:
Censorship is much easier when there's a language barrier. Also,  the public are only fed biased news so they can't make informed decisions. Don't underestimate the grip of mainstream media.
More from the Religion of Peace:
David Wood: Did Muhammad Respect Other People's Gods? (Video)
Douglas Murray:  UK Welcomes Extremists, Bans Critics of Extremists