The Labor government is looking to gift permanent residency to almost 10,000 asylum seekers who arrived in Australia illegally.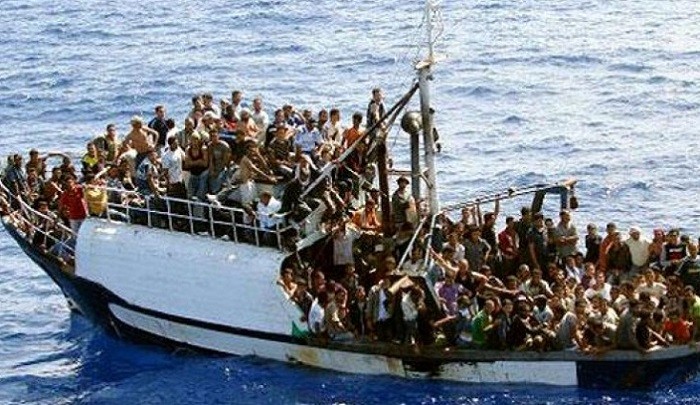 Come by boat, stay FOREVER: How Labor PM Bill Shorten would gift permanent residency to 10,000 asylum seekers who arrived in Australia illegally – giving them the right to full welfare payments
If elected, the Labor government looking to gift residency to asylum seekers
Growing list of asylum seekers looking for residency has exceeded $2billion
Home Affairs Minister Peter Dutton believes Bill Shorten's objective is ignorant
A Labor government could gift permanent residency to almost 10,000 asylum seekers who arrived in Australia illegally.
Labor's national conference in Adelaide this weekend will consider a motion to end offshore processing of boat arrivals by scrapping 'indefinite detention' on Manus Island and Nauru.
Under the left faction's proposal, thousands of asylum seekers would be granted permanent protection in Australia should Labor win next year's federal election as widely predicted by opinion polls.
Opposition leader Bill Shorten (pictured) is looking to gift up to 10,000 asylum seekers permanent Australian residency
If elected at the next federal election, the Labor government is looking to gift residency to up to 10,000 asylum seekers in Australia
The end result would be permanent residency for asylum seekers, with full work and welfare rights.
In other news:
UN to adopt migration pact at meeting hit by withdrawals
The Global Compact for Safe, Orderly and Regular Migration was finalised at the UN in July after 18 months of talks and is due to be formally adopted with the bang of a gavel at the start of the two-day conference in Marrakesh.
Al Jizz is jubilant:
UN members adopt global migration pact
Leaders from more than 150 countries agree UN migration accord spurned by the United States and several other countries.
Politicians from around the globe will gather Monday in Morocco for a major conference to endorse a United Nations migration pact, despite a string of withdrawals driven by anti-immigrant populism.
The US government disavowed the negotiations late last year, and since then Australia, Austria, the Czech Republic, Dominican Republic, Hungary, Latvia, Poland and Slovakia have pulled out of the process.
The US on Friday took a fresh swipe at the pact, labelling it "an effort by the United Nations to advance global governance at the expense of the sovereign right of states".
But a host of other nations led by German Chancellor Angela Merkel are in Morocco to endorse the deal and the UN remains upbeat that it can help the world better cope with the hot-button issue.
On the eve of the conference, UN special representative for migration Louise Arbour hit back at the pact's critics, insisting the document is not legally binding.
"It is surprising that there has been so much misinformation about what the compact is and what the text actually says," she told reporters in Marrakesh.
I have seen the text. I have read it. The consequences will be horrific.
"It creates no right to migrate. It places no imposition on states," she said, adding that 159 member countries are due to attend the conference, including "around 100" represented by heads of state, heads of government or ministers.
Arbour is lying. If it places no imposition on states, why sign it?
From the Religion of Peace: