Just a question:
Does anyone else find it weird that the same party that wants to "save the world for the future generations" also is perfectly fine with post birth abortion and infanticide?
Capturing Baghouz, an eastern Syrian village, would cap four years of efforts to roll back the ISIL group.
Hezbollah: British ban an insult to Lebanese people
Because Hezbollah are people too, or something….
Any member or supporter of Hezbollah will now be treated as a criminal in the UK [File:Hussein Malla/AP]
'UK's decision is an insult to the feelings, sympathies and will of the Lebanese people,' Hezbollah said.
(
Muslim) Parents take '600' children out of school to protest programme tackling homophobia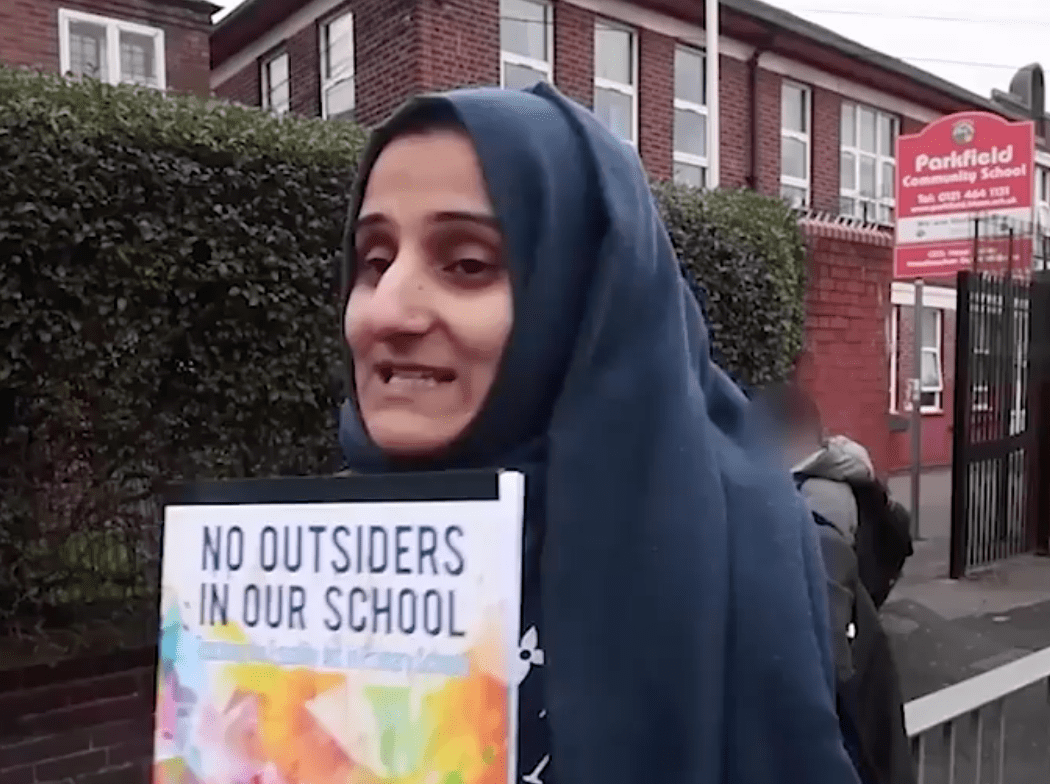 The Muslim parents claim The No Outsiders programme – which promotes equality and hope to address intolerance – "aggressively promotes homosexuality"
It does. But the Mohammedans won't have any of it.
The programme, run alongside sex and relationship education lessons, promotes LGBT equality and challenges homophobia in primary schools.
Books now being read by pupils  include Mommy, Mama and Me and King & King – stories about same-sex relationships and marriages.
Amanda Spielman, chief inspector of Ofsted, previously explained how it is vital children know about "families that have two mummies or two daddies".
The Religion of Peace:
Nigeria, Sharia, continued:
Legislatures passed a bill that many fear will mean the Islamization of Nigeria. The measure, sponsored by Hon. Abdullahi Balarabe Salame, was considered at the National Assembly of the Sharia Laws and calls for increased  power and jurisdiction of Sharia courts.
Specifically, the law attempts to fully implement Sharia criminal law at the state and federal levels.
Christian and Muslim demonstrators banded together Tuesday under The Coalition of Civil Society and Faith Based Organization (CCSFBO) to fight the new legislation. Hundreds of people protested outside the Federal Capital Territory carrying signs that said, "Christians and Muslims are one," "Don't abuse our freedom," and "We love Nigeria, we Love our Unity."
Obande Dideon is a leader in CCSFBO and is concerned Sharia criminal law will be dangerous for Nigeria.
"With the clear picture that some of the suggestions of the Sharia law — for example, amputation and stoning to death — are dehumanization," Dideon told reporters at the protest. "We see this as a direct infringement on our fundamental human right as every citizen of this great nation is entitled to the freedom of worship."
Dideon also called the bill "a direct imposition of an Islamic doctrine on the Nigerian people and especially the Christian community of Nigeria."
Meanwhile, AllAfrica.com reports Ibrahim Dallah, a representative of Muslim community, chastised the Nigeria government for not striving for peaceful coexistence among people of all religions in Nigeria.
The new law comes after a rising trend of Christian persecution in Nigeria. The Open Doors 2016 World Watch List shows that violence towards Nigerian Christians has increased by a staggering 62 percent. Christians are specifically targeted by radical groups like Boko Haram.