So what did Fraser Anning say?

Does anyone still dispute the link between Muslim immigration and violence?
Who in his right mind denies this fact?
Our (unelected) PM Scott Morrison, that's who.
After the massacre, not only does he go Muslim hugging in a notorious mosque, he instantly joins a howling lynch mob against Senator Fraser Anning for telling an indisputable truth: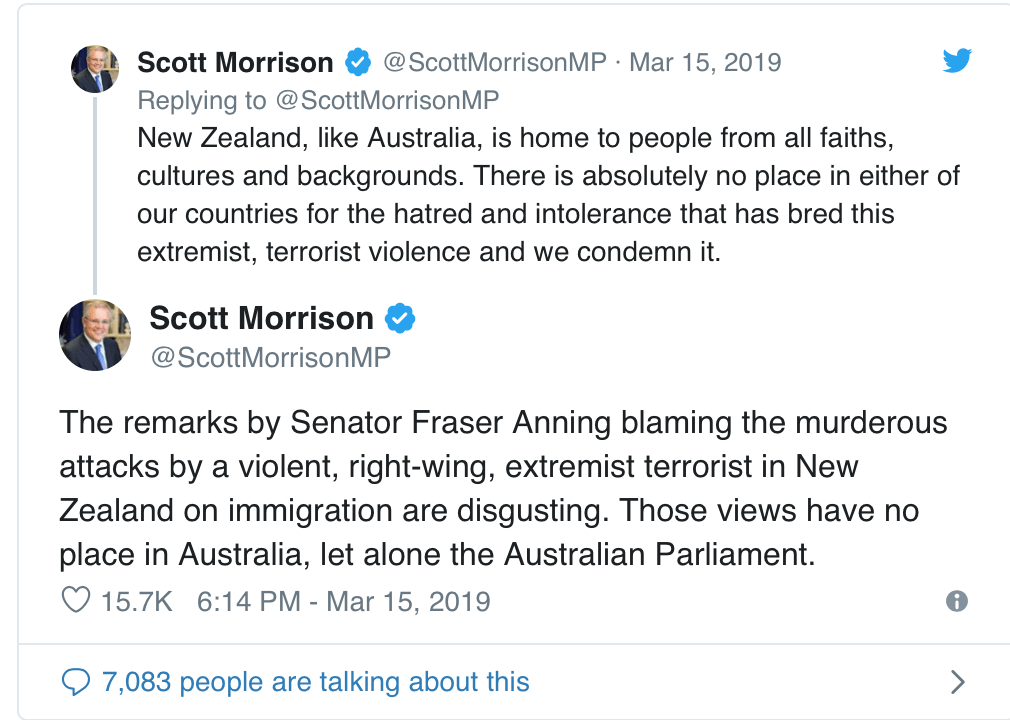 Unfortunately for the PM & his ilk, the Christchurch assassin was not "right-wing". The NZ shooter is a self-declared far-Left "eco-fascist" who praised communist China.. The rabid SKY news article here is characteristic for Australia's unhinged, far left journaille that shrieks in unison: hang him high!
More Fraser Anning:
"I am utterly opposed to any form of violence within out community, and I totally condemn the actions of the gunman," he wrote.
"However, whilst this kind of violent vigilantism can never be justified, what it highlights is the growing fear within our community, both in Australia and New Zealand, of the increasing Muslim presence."
Who is in denial that this is 100% correct?
The creep is a young man of fighting age. It behoves our leftarded journaille to call him a "teen".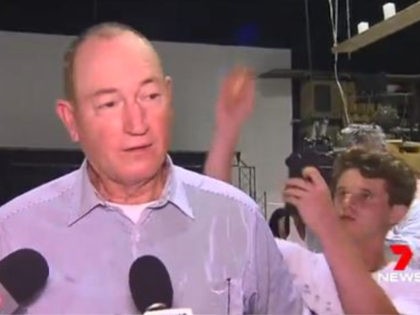 Matteo Salvini stays the course:
"The Only Extremism That is Worth of Attention is the Islamic One"
In the following video, Italian Interior Minister Matteo Salvini answers a question about "right-wing extremism" prompted by the recent massacre in New Zealand.
Many thanks to GOV & to Vlad Tepes for the subtitling:
Video transcript: