Titania McGrath:
Debate is a form of harassment.
Do not question my truth.
Our forebears fought the Nazis in WW2 to prevent the spread of Free Speech. We must honour their legacy by incarcerating those who claim there are only two genders.
Lusting for a stale, pale, male to nail up on the vacant Christchurch cross, the media landed on Senator Anning, who made the mistake of speaking his mind when there was a black hole of white guilt that needed to be filled.
Jewish Groups Around Globe Express Solidarity With Muslims After Christchurch Attack
Why is there never a headline that says, "Muslim Groups Around Globe Express Solidarity With Jews After Hamas Attack"?
Meanwhile, on the front:
ScoMo, Jacinda Ardern, what have you got to say about this?
CAIR Capitalizes on NZ Shooting: "Do Not Allow [Islam Critics] to Exploit Freedom of Speech!"…
Anything to shut you up:
WATCH: CNN makes the New Zealand shooting all about Trump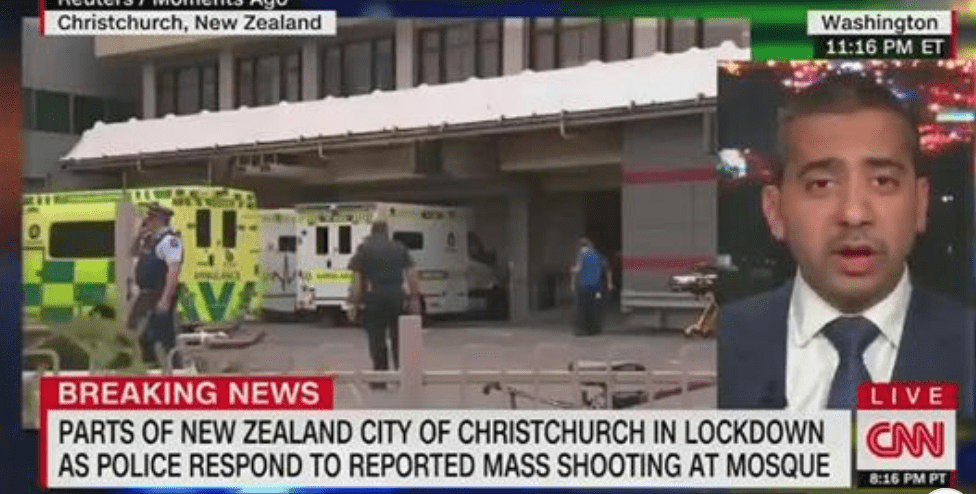 Jamal Rifi knows how to play the infidels: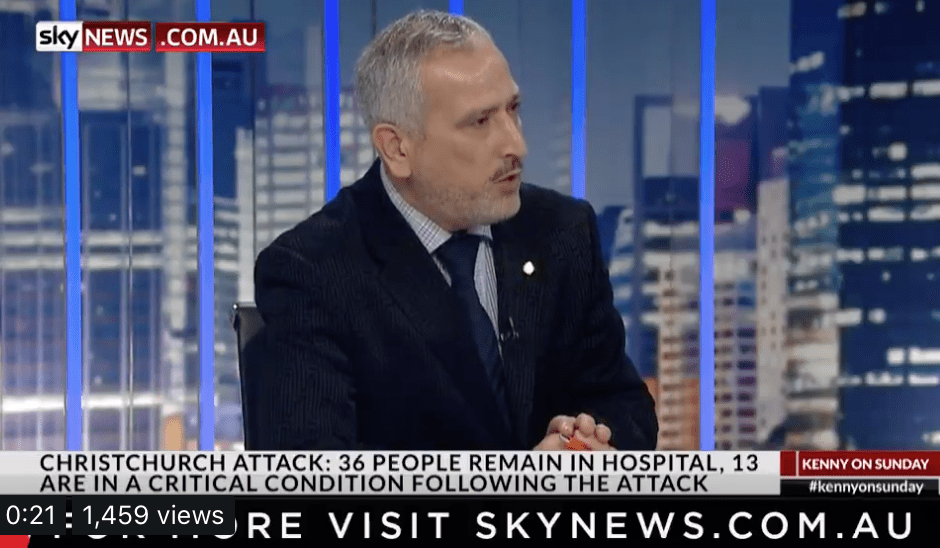 Jamal Rifi on the Christchurch attack: We are not going to be afraid because we know everyone is under the law in this country and we are living in the best country on earth- and we have the best society on earth. MORE: https://bit.ly/2UG399e 
Don't Exploit Christchurch. The New Zealand massacre was an act of pure evil, but it should not serve as an excuse to silence frank discussion about Islam & mass immigration.– Andrew Bostom
Tarek Fatah:
Book shared by IslamicCouncil of NorthAmerica @ICNA Canada boasts: "Islam strives to achieve global dominance by Jihad." But who will stand up to these Islamists now that they have managed to position themselves as the innocent victims of #NewZealand
News update: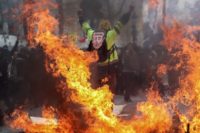 Paris (AFP) – Rioters looted and torched shops and businesses on the famed Champs-Elysees avenue in Paris on Saturday, on the 18th weekend of French "yellow vest" protests, characterised by a sharp increase in violence after weeks of dwindling turnout.
President Emmanuel Macron cut short a ski weekend in the Pyrenees mountains as hooded protesters went on the rampage in Paris, leaving a trail of destruction in the touristic heart of the city.
The police appeared overrun as protesters swarmed the Champs-Elysees, vandalising and later setting fire to Fouquet's brasserie, a favourite hangout of the rich and famous for the past century — as well as luxury handbag store Longchamp, a bank, another restaurant and several news stands.