'They Are Pirates' — Migrants Hijack Tanker in Bid to Reach Europe, Special Forces Storm Ship
A group of 100 African savages hijacked the merchant ship that picked them up in the Mediterranean. The culture-enrichers were allegedly upset when they learned that they were to be taken back to Libya.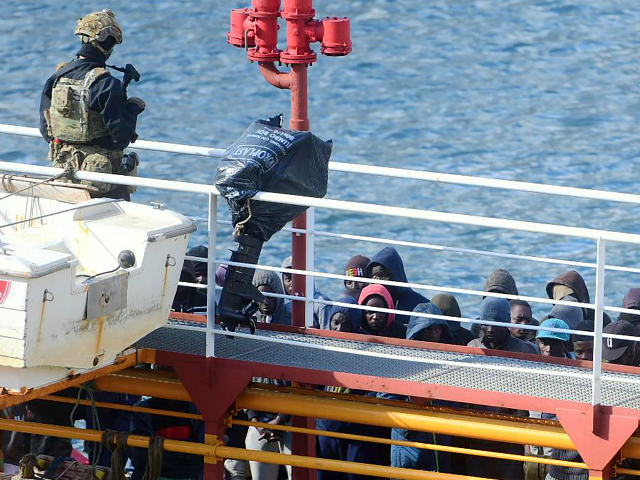 A tanker hijacked by migrants it picked up in the Mediterranean has docked in the tiny island nation of Malta following a special forces operation.
Full story below the jump.
The NYT makes it sound as if that was a bad thing. It's not. It's the right thing to do.
Italian Priest Suspected in 1,000+ Illegal Migrant Documents Forgery Case
The local mafia don in a cassock.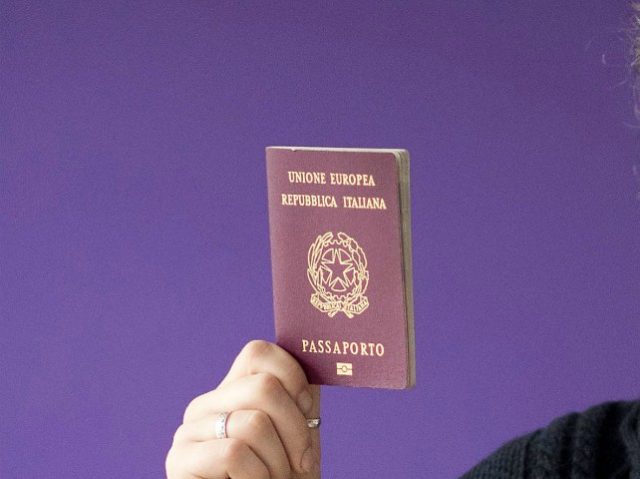 Italian police have connected a parish priest to a forgery operation that saw over a thousand Brazilians illegally buy Italian citizenship papers in a business worth five million euros.
The investigation into the group that was allegedly helping people illegally acquire the Italian documents took place over the last year with police making seven arrests in the commune of Verbania in Piedmont, Italian newspaper Il Giornale reports.
Each set of documents cost the Brazilians around 7,000 euros, paid in cash for an "all-inclusive" package with the organisation even offering day trips on Lake Maggiore as well as local food and drink tastings for their clients.
Qanta Ahmed sells "Islamism" to kafirs 
Qanta's Islam is totally compatible with western civilisation and is completely harmless. The murder of blasphemers is, according to this taqiyya tart, totally un-Islamic.
Islamists deploy 'Islamophobia' as a political and judicial shield to protect them and defame their critics. Their creed is Islamism, a modern-day political agenda masquerading as religion. Its artefacts take the form of permanent war with secularism and an obsession with purity as the external symbol of overt religiosity: the untrimmed beards, the women forced to wear the niqab and the abbayah — along with the profoundly undemocratic and un-Islamic concept of blasphemy.
ISIS sympathiser Saeed Noori – who mowed down pedestrians in Melbourne in 2017 while shouting 'Allahu Akbar' – has been sentenced to life behind bars. …
…and no one, not one Western politclown has the balls to say a word to criticise these savages. Revolting!
This is an ongoing problem in once great Britain. There's also a lie in every word: the "grooming gangs" are not "Asian", but Paki Mohammedans. And because Islam is not a race, no one can possibly "inflame racial tension" by prosecuting these heinous crimes committed against the indigenous population. The ruling scum is either totally infiltrated by Mohammedans or too gutless to do what needs to be done.
Pirates:
The El Hiblu 1 picked up 108 migrants from smuggler ships after receiving a distress call on Wednesday, according to reports.
Unlike the migrant "rescue" ships operated by pro-open border "civil society" non-governmental organisations (NGOs), however, the commercial vessel did not go hundreds of miles out of its way to bring its new passengers to Europe, but moved to land them safely in Africa, much closer by — triggering a furious reaction.
Six nautical miles off the coast of Tripoli, Libya, the ship abruptly changed course and began steaming north, in an apparent hijacking.
Matteo Salvini, Italy's Deputy Prime Minister and Minister of the Interior, who has slashed illegal migrant landings and deaths at sea with tough love, Australia-style 'stop the drownings by stopping the boats' policy, insisted there was no way the migrants would be allowed to disembark in his country.
"These are not migrants in distress, they are pirates, they will only see Italy through a telescope," he vowed.
However, the migrants were defended by Sea-Watch, a migrant ferry operator, which suggested they were acting "in self-defence against the deadly consequences forced upon them by Europe's inhumane border policy."
A spokesman for the Armed Forces of Malta, the European Union's smallest and most densely populated member-state, confirmed that, once they made contact with the tanker, the captain "repeatedly stated that he was not in control of the vessel and that he and his crew were being forced and threatened by a number of migrants to proceed to Malta."
The ship was prevented from entering Maltese territorial waters by a patrol vessel, and a "Special Operations Unit team was dispatched to board and secure the vessel in order to hand over control of the ship to the captain," he confirmed.
Ultimately, however, the hijackers achieved their goal successfully, being disembarked in the European nation shortly after the ship was liberated.
Britain's Rear Admiral Chris Parry CBE, a former Director-General of the Ministry of Defence Development, Concepts, and Doctrine Centre, has previously warned that the poor security of Europe's maritime borders and permissive attitude towards illegal immigration puts the continent at risk of seaborne attacks by radical Islamic terrorists, and opportunistic pirates — as appears to have been the case this week.
In Spain, which has become the gateway of choice for illegal migrants since the Eastern Mediterranean and Central Mediterranean routes centred on Greece and Italy were brought under a semblance of control, boatloads of people have landed on packed tourist beaches on several occasions — leading to fears similar landings could be carried out by armed Islamists.