'Get rid of all UK mosques': UK Conservatives suspend 14 members over Islamophobic posts
Eliminating the last pockets of resistance:
Fourteen members of the British Conservative Party were suspended on Tuesday for making a series of Islamophobic comments on social media. 
The party's decision came after the Twitter account @matesjacob uncovered a series of Islamophobic, racist, and discriminatory comments made online on pages supporting the Tories.
A spokesturd for the Mustard Council of Britain said the "racist posts" indicate that "the scale of Islamophobia at all levels of the party is astonishing".
Islam is not a race and "islamophobia" is an insult to 90% of Brits who reject being replaced by Mohammedans. 
Update:
It didn't take 5 minutes for the odious curry princess Sayeeda Warsi to be on the case:
Former Tory chairman Baroness Warsi slams 'institutional' Islamophobia in the party after 14 members are suspended over social media comments.
Finsbury Park Mosque links to radical Islamic terrorism
All mosques teach the same Islam. All use the same Koran, sira & hadith. There are no mosques that don't have "links to radical islamic terrorism".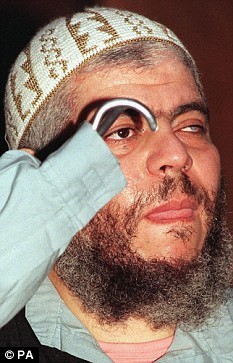 FINSBURY PARK Mosque, which has a history of links to terrorism worldwide, has tried in recent years to change its image to the outside world under new management.
The mosque, which is housed in a five-storey building next to Finsbury Park tube station in the London borough of Islington in north London, was opened in 1994 in a ceremony attended by Prince Charles.
The mosque became notorious when Abu Hamza al-Masri became the imam in 1997. Hamza, who had one eye and no hands and used hook devices, lied that the injuries were suffered when he fought for al-Qaeda against Russian forces in Afghanistan.
It will never end until the last pockets of resistance are eliminated:
KUALA LUMPUR: Police have received 929 police reports nationwide and opened 16 investigation papers related to insults made against Islam, the Prophet Muhammad and his wife Saidatina Aisyah. …