A statue of the Virgin Mary was decapitated in a small French village yesterday, the latest in a deluge of anti-Christian attacks in France which numbered almost 900 in 2018 alone.
Kuwaiti Scholar: Jews Kidnap Children to Use Blood for Cooking
Spain: Son of imam of Seville's most important mosque plotted jihad massacre at Holy Week observances
Moroccan police arrest 23-year-old Zouhair El Bouhdidi, claiming the radical headbanger was plotting a terror attack in the Spanish city of Seville. He had been living in Spain for 14 years. Integration working out fantastically.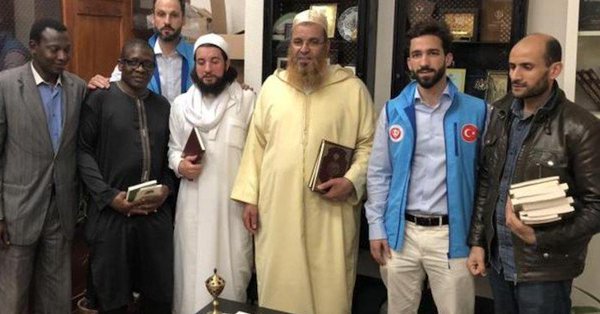 Where did Zouhair el Bouhdidi learn his Islam? Could it have been from Abderrahim Bouhdidi, his father and imam? Will the teachings of this mosque be investigated? Will it be shut down? Why not?
Denmark: Muslims Try to Attack Activist Who Threw Koran in the Air
A shocking video out of Denmark shows police bundling an activist into a van after he was attacked by Muslims for throwing a Koran in the air.
Lawyer and political campaigner Rasmus Paludan was surrounded by police and placed inside a cordon for the protest in Copenhagen.
The video shows him catching a copy of the Koran as it is thrown to him.
All hell then breaks loose as one Muslim man tries to attack Paludan while others began rioting.
The riots continued for the rest of the day, with rocks and fireworks being thrown at police.
The fire brigade responded to 20 fires while shops and cars were also torched.
Paludan said he was protesting against the 2015 Islamist Copenhagen terror attack.
One wonders what the response from Christians would have been in a similar situation.
Muslims attack Danish Islam critics for playing catch with the Quran. Riots broke out and police found a hand grenade. pic.twitter.com/kyKAfu5UQQ

— Stan (@StanM3) April 18, 2019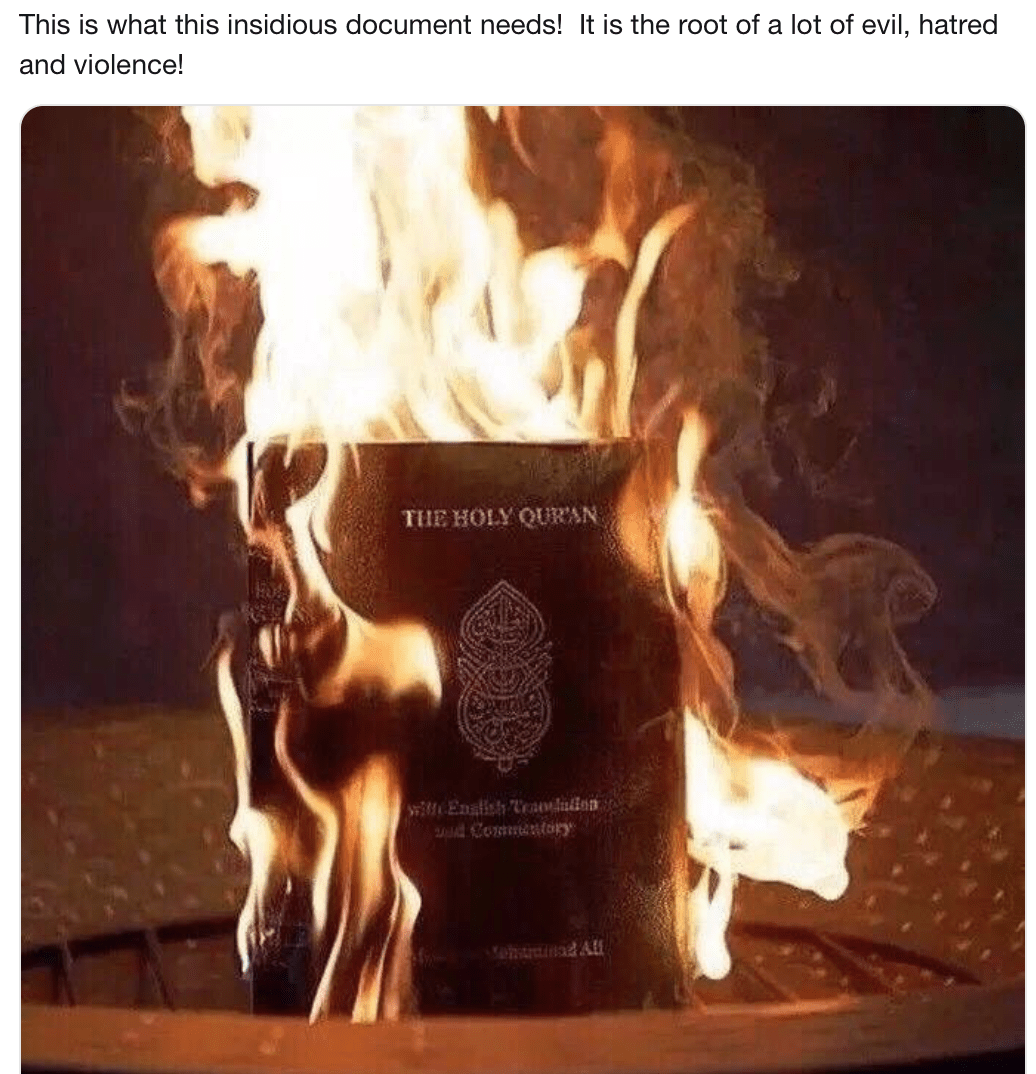 Germany- Three AfD vehicles burned. Police believe the attack to be politically motivated.