This magnificent cathedral survived for 859 years. Until…
Fires don't just "break out". Did anyone blame the Jews yet?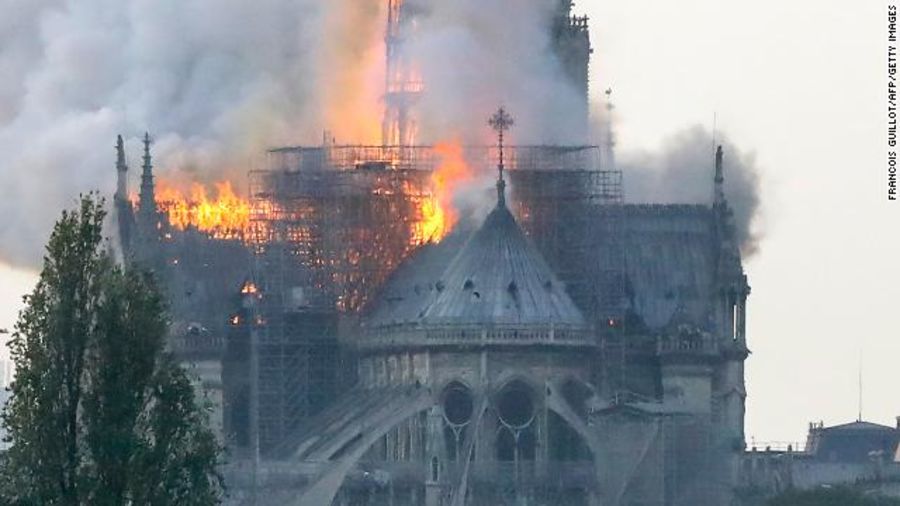 Al Reuters:
Cause of Notre-Dame Cathedral fire not immediately clear; Paris fire dept. says major operation underway
https://twitter.com/alessabocchi/status/1117839868183363584
JUST IN: Police in Paris say the Notre Dame cathedral is on fire https://t.co/EOjpBXDoDQ pic.twitter.com/GXF1FGWWly

— CNN (@CNN) April 15, 2019
Who needs historical cathedrals when you have the Quran already?
Breaking: A "terrible fire" is burning at Notre Dame cathedral in Paris, mayor's office says https://t.co/HUpQaqqlbl

— The Wall Street Journal (@WSJ) April 15, 2019
850 years old.  Can French firefighters save this beautiful cathedral?
BREAKING: Notre Dame Cathedral in Paris is on fire. pic.twitter.com/PglPgZcbay

— The Daily Wire (@realDailyWire) April 15, 2019