France's historic cathedral's spire and roof have collapsed as a raging inferno took hold of the 850-year-old landmark. #9News
A visual metaphor for the death of the old continent. While some rejoice others rightfully fear what will follow.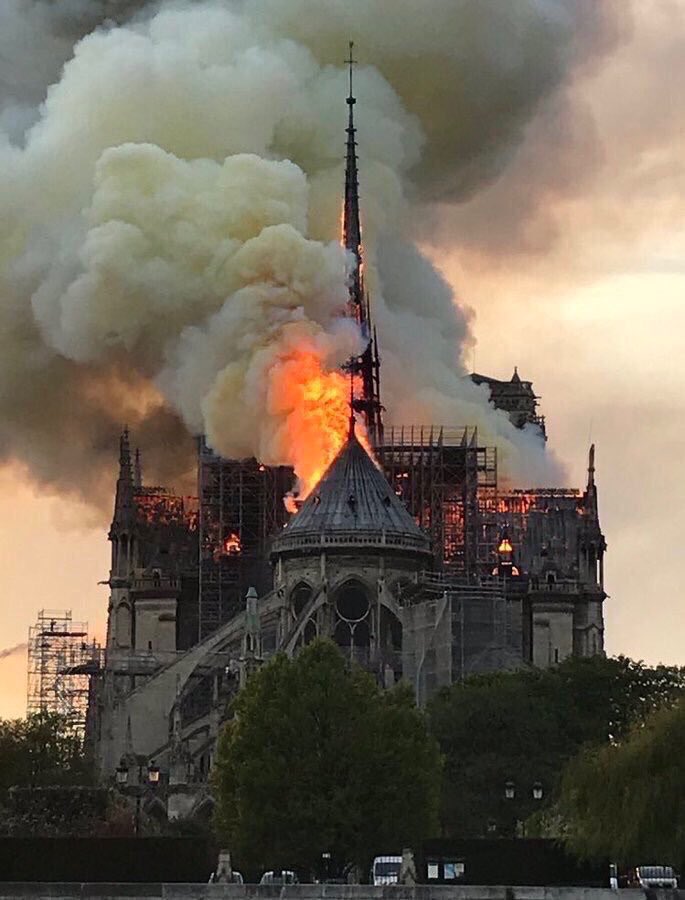 Notre Dame survived nearly a millennium — wars, plagues, revolutions and counter-revolutions, Napoleon, Hitler. What went wrong in 2019?
— Rita Panahi (@RitaPanahi) April 15, 2019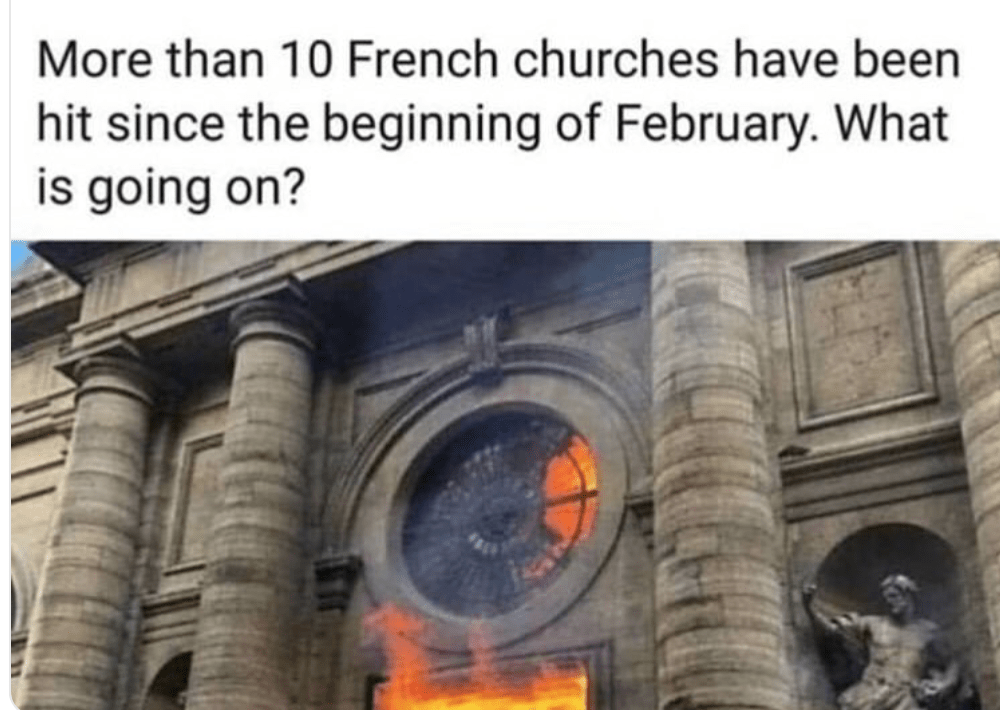 Who is going to believe the "official" explanation for the cause of the Notre Dame fire? Trust in Macron's government is very low.
ALERT President Trump

Jihadists are responding to the tragic Notre Dame fire with 'smiley faces' on Facebook.

"Evil preaches tolerance until it is dominant, then it tries to silence good."
— Archbishop Charles J. Chaput

h/t @DamienRieu pic.twitter.com/rIXbSvviTJ

— Amy Mek (@AmyMek) April 15, 2019
This is what we should be hearing from our PM, but we hear nothing:
This is a tragic time for France and the entire Western World. Our great institutions and especially the Church are being destroyed, both physically and metaphorically.

We must rebuild and restore Western Civilisation. pic.twitter.com/zBIghh2yWM

— Fraser Anning Official (@fraser_anning) April 16, 2019
https://twitter.com/KTHopkins/status/1117861244168544256
A brief summary of who is responding to the tragic Notre Dame fire with 'smiley faces' on Facebook. Appalling. https://t.co/OBANPl9Wpv

— Paul Joseph Watson (@PrisonPlanet) April 15, 2019
This is just a sample of comments in response to the Notre Dame fire posted at France 24 Arabic.

Check for yourself: https://t.co/azG117lxOS

Instead of denouncing this vile rhetoric, BuzzFeed is claiming I made it up.

This is why you suck. This is why no one trusts you, pic.twitter.com/tCcuhW7jlg

— Paul Joseph Watson (@PrisonPlanet) April 15, 2019
France's historic cathedral's spire and roof have collapsed as a raging inferno took hold of the 850-year-old landmark. #9News https://t.co/jh1HUSc72j

— 9News Melbourne (@9NewsMelb) April 16, 2019