Reminder:
The widely respected Ibn Khaldun (1332-1406) famously wrote:
"In the Muslim community, holy war [jihad] is a religious duty, because of the universalism of the Muslim mission and the obligation to convert everybody to Islam either by persuasion or by force. The other religious groups did not have a universal mission, and the holy war was not a religious duty for them, save only for purposes of defence. But Islam is under obligation to gain power over other nations."
So there you have it. Forget making excuses for Mohammedanism or for individual Moslems who are not engaged in open warfare against unbelievers. The ideology doesn't exempt anyone. That, and nothing else, matters.
Suspect Opens Fire in Synagogue, Good Guy With Gun Shoots Back
A gunman named John Earnest entered a synagogue in a suburb of San Diego and began shooting. One person was killed, and at least three others were wounded. Mr. Earnest is said to have posted Jew-hating texts on social media prior to the shooting.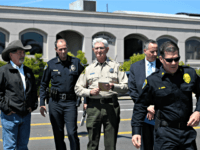 1 Dead, Multiple People Injured in San Diego-Area Synagogue Shooting
As Trump condemned anti-Semitism & the synagogue shooter to massive applause in Wisconsin, CNN's panel (w/ @donlemon and @ananavarro) hysterically linked the shooting to Trump & his supporters. They are literally hawking a fake universe to viewers. How much more America take?

Yellow Vest Protesters Storm EU Headquarters in Strasbourg — 'Day of Rage'
YELLOW vest demonstrations sparked more violent clashes between French police and protesters who stormed the European Parliament in Strasbourg as thousands of rounds of tear gas were set off in another weekend of chaos.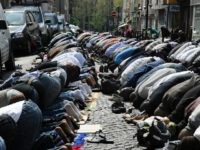 We all know he's not going to do anything about it….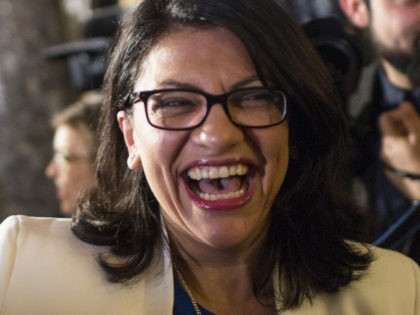 Trashida doesn't belong.
.@RitaPanahi: The Left has trouble acknowledging anti-Christian terror … Christianity is the most persecuted religion in the world. Sadly, many of its leaders are too weak to acknowledge the threat posed by Islamist extremism.

MORE: https://t.co/clz7CeT7RH #outsiders pic.twitter.com/6wUH4vAe4i

— Sky News Australia (@SkyNewsAust) April 28, 2019
Relatives of Sri Lanka suicide bombings mastermind wounded in gun battle
Colombo: The wife and a daughter of the suspected mastermind of suicide attacks on churches and four hotels in Sri Lanka were wounded in a gunbattle that erupted following a raid in the east of the country, police and his sister said on Saturday.
The shootout at a safe house erupted on Friday in Sainthamaruthu in Ampara district on the east coast as police hunted for people linked to Mohamed Hashim Mohamed Zahran, who has been named as the ringleader of the Easter Sunday bombings.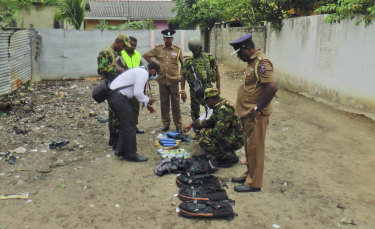 "Yes, the wife and daughter were injured in the attack," said Mohamed Hashim Mathaniya , sister of Zahran.
Hunt for ISIS 'handler' of Easter bombers: Video shows 'subtle and professional' man watching suicide bomber walk into

church

before calmly strolling away as explosion kills 100 people
Sri Lankan police are searching for a man spotted acting suspiciously in the moments before Sunday's attack
The man appeared to be acting as a look out' while the bomber approached St Sebastian's Church 
The lookout stood across the street of the church and away from the blast radius of the terror attack 
The attack on St Sebastian's church killed more than 100 people during the middle of an Easter service
ISIS claims responsibility for deadly Christian church attacks on Easter Sunday
From the Saudi owned Independent
Isis has claimed responsibility for bombings that left more than 300 people dead in Sri Lanka.
In a statement released by its Amaq propaganda agency, the group said it was targeting citizens of countries bombings its territories and Christians.
"A security source told Amaq agency the perpetrators of the attack targeting the citizens of [US-led] coalition countries and Christians in Sri Lanka were Islamic State fighters," it said.