'Refugees are being destroyed': Ex-Manus detainee blasts Australia at UN meeting
We should be delighted hat this piece of human excrement was never allowed to set foot on Australian soil. It is  infuriating to see this  Mohammedan filth agitate against our country. SBS supports this rat.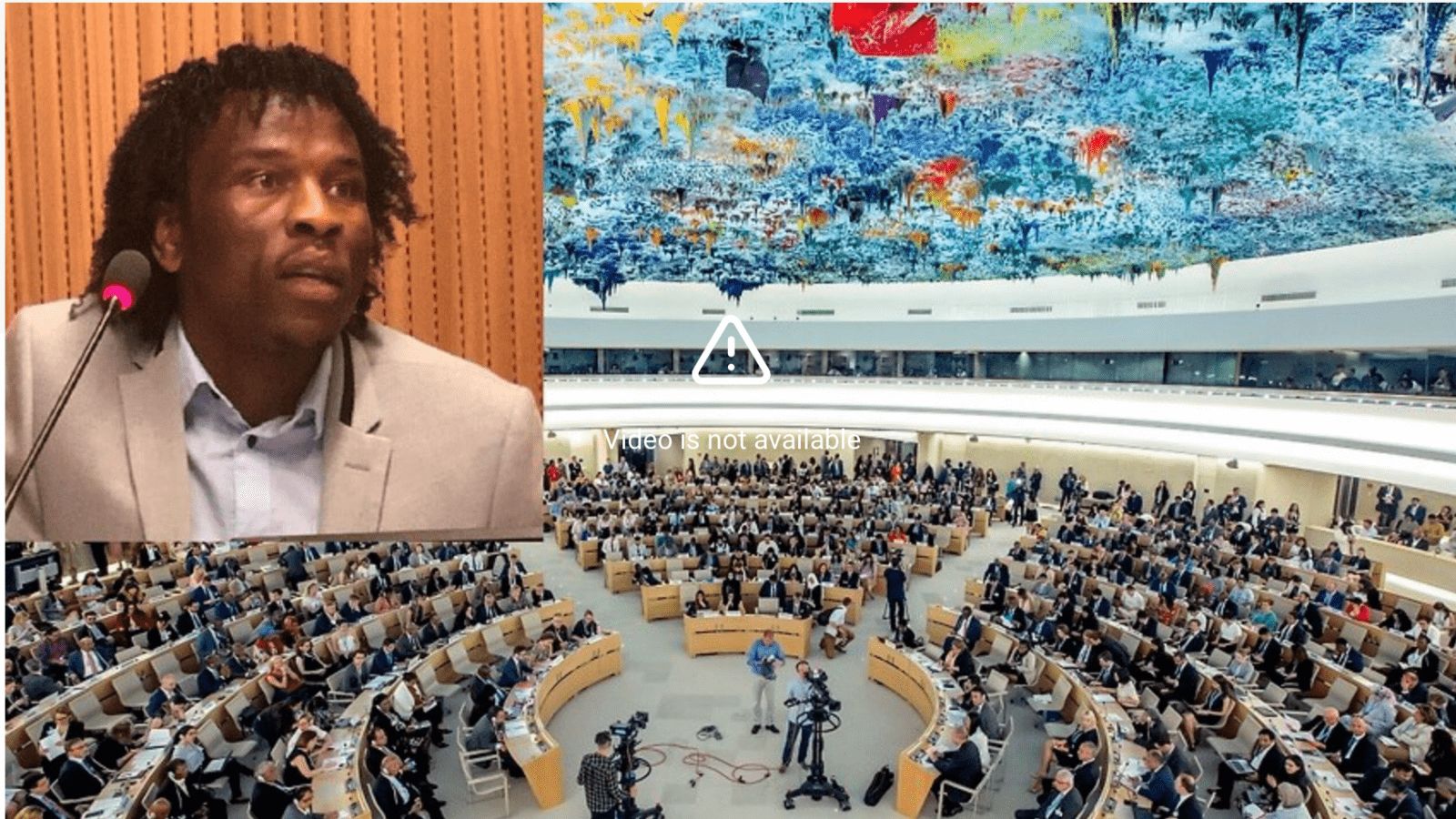 A former Manus Island detainee who was recently granted asylum in Switzerland has vowed to keep fighting for his fellow refugees who remain on the island.
Sudanese refugee Abdul Aziz Muhamat delivered a speech at the 41st session of the UN Human Rights Council on Wednesday in which he blasted Australia's offshore policies on Nauru and Manus Island.
"I am free … [but] many hundreds are still detained. They are being completely destroyed, physically and mentally," he told the UN meeting.
"Twelve people have died. Over 100 have attempted suicide on Manus Island in just the last month. How many more will it take?"
Continued below the fold.
Here is a sample of what's preached by some Mullahs in many mosques of Canada and the USA. The Islamic cleric proclaims from the pulpit that a murderer and a rapist are better in the eyes of Allah than the person who does not pray five times a day. pic.twitter.com/vZzXh1Eq9Z

— Tarek Fatah (@TarekFatah) June 27, 2019
Edwina MacDonald from Australia's Human Rights Law Centre said Mr Muhamat's speech brought the room to a standstill.
"It's really powerful to have Aziz (Mr Muhamat) here, for council members to hear directly from someone who has experienced the conditions and the treatment on Manus Island," she said.
"What we see and hear in Australia, and also across the world, is a dehumanisation of refugees. In Australia, offshore refugees are known by numbers and not by name.
"Having Aziz here to tell his story… really humanises that, and puts a face to the experience of refugees, and highlights the tragedy and urgency in the medical crisis that's happening right now."
Speaking to SBS News after the speech, Mr Muhamat urged those still on Manus not to give up hope.
"I will keep fighting, as long as I'm still breathing in and out, I will continue fighting for these men," he said.
While Mr Muhamat said he was immensely grateful for Switzerland's hospitality, he remains preoccupied with the welfare of those still on the island.
"Physically, I'm free and I'm in Switzerland, but psychologically and in my heart, my entire concentration is on Manus."
His speech occurred on the same day as the Australian and Papua New Guinean governments agreed to extend Paladin's contract for security work on Manus Island.
Earlier this year, Mr Muhamat won the 2019 Martin Ennals Award for his work documenting the impact of his time in Australia's offshore processing detention centre on Manus Island.
Hundreds of refugees and asylum seekers remain on Manus Island, three years after the Papua New Guinea Supreme Court ruled the detention of Australian asylum seekers on the island was unconstitutional.
The Manus Island processing centre at Papua New Guinea's Lombrum Naval Base was shut down in November 2017, leaving hundreds of men stranded without valid travel documents.
The offshore policy is designed to deter people from embarking on treacherous sea journeys, but the United Nations and other rights groups have criticised the camps' conditions and the long detention periods.
A resettlement arrangement with the US continues, with 546 refugees from Papua New Guinea and Nauru settled to date.
An additional 159 individuals in Papua New Guinea and Nauru have been approved for US resettlement and are expected to depart in the coming weeks and months.