We have enemies.  Our traitorous ruling class cannot be allowed to import large numbers of people who hate us and expect them to behave like friends. We need to hold them responsible .
Watch @IlhanMN run away when asked about FBI stats showing her district to be the terrorist recruitment capital of the US. What's worse, her district being a terrorist factory or Ilhan not knowing what the FBI say about her district?

A detailed article: https://t.co/XKdOnzW87V pic.twitter.com/oGU05ul0R2

— Imam Mohamad Tawhidi (@Imamofpeace) June 14, 2019
The true meaning of Islam, from an Islamic scholar. I was relentlessly attacked by the MSM for warning what is in store from the 'Islamification' of the UK. Our political & media establishments have already submitted. Islam is the most regressive force on earth – W.S. Churchill. pic.twitter.com/nfCDcjeyph

— Gerard Batten MEP (@GerardBattenMEP) June 14, 2019
Wannabe IS fighter headchopper walks from NSW jail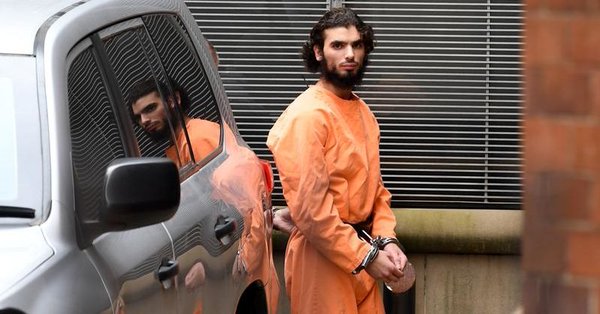 A young wannabe Islamic State fighter stopped at Sydney Airport as he tried to fly to Syria is to walk free from jail after being handed a five-year good behaviour bond. #7NEWS
Moudasser Taleb had a bag of military-style clothing but no plane ticket and little money when he was arrested at the airport on June 15, 2017.
Two years later, the 24-year-old is free after he was sentenced to time already served in custody and placed on a conditional bond.