Ilhan Omar Trashes America — Again — In NYT Op-ed
Creatures like her should fear. Because one day whitey might just have a gut full of this shiite and fight back.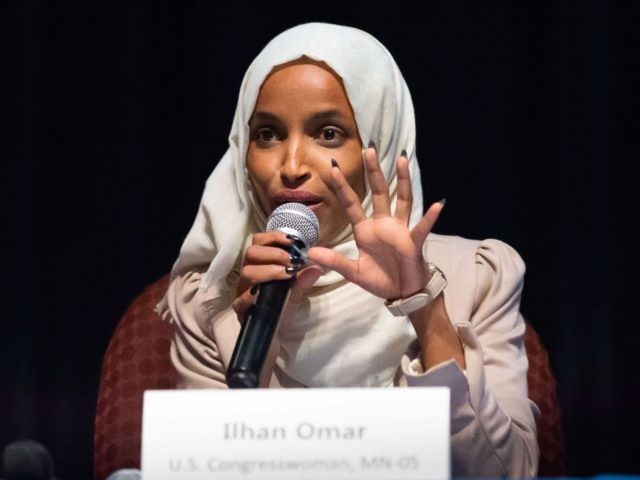 Rep. Ilhan Omar (D-MN) has published an op-ed in the New York Times on Thursday in which she urges readers to go beyond condemning President Donald Trump as a racist, and "confront" his policies. Along the way, she confirms Trump's basic criticism of her: namely, that she does not like the United States of America, at least as she finds it.
New Govt 'Islamophobia' Adviser is HOPE Not Hate Imam Who Said Boris 'Legitimised Hatred'
An imam appointed as an adviser on defining "Islamophobia" in one of the last acts of Theresa May's administration has accused Boris Johnson of having "legitimised the hatred that exists towards Muslim women".
Qari Asim, claimed as a board member and trustee by the far-left HOPE Not Hateorganisation which has received funding from billionaire plutocrat George Soros, made the accusation against Johnson in the wake of a column in which the Tory said the burqa made wearers resemble "bank robbers" and "letter boxes" — but should not be banned, as it is in many other countries.
"Boris Johnson's comments have fanned the flames of Islamophobia," the cleric insisted in late 2018, going on to claim there had been incidents of Muslim women in face veils being called "letter boxes" and that one woman in Bristol had been told to remove her veil by a bus driver — "So there are incidents that are already happening because I think what Boris Johnson has done [is] he's legitimised the hatred that exists towards Muslim women who wear [face veils]."