Leftist brainfarts from SBS darling Greg Barton, who is "working to understand and counter violent extremism in Australia and in Southeast Asia that are funded by the Australian government."
If we leave them overseas they will really hate us and engage in acts of terror, but if we bring them back they will be nice?
Leaving them offshore leaves open the very real possibility that they will eventually slip away into the terrorist underground or rejoin the IS insurgency.
Melbourne mosque terror trio jailed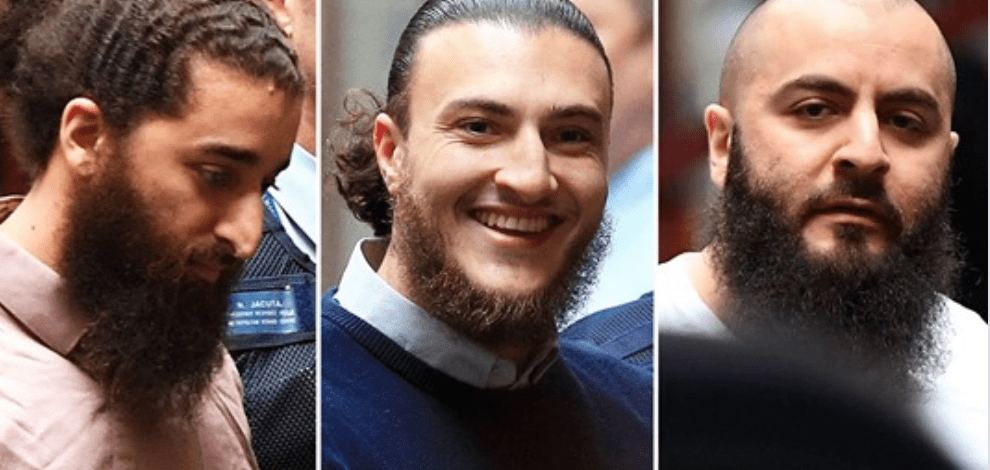 Two Victorian Sunni Muslim men found guilty of burning down a Shia mosque in an act of terrorism have been jailed for 22 years while a third has been jailed for 16 years.
Ahmed Mohamed, Abdullah Chaarani and Hatim Moukhaiber burned down the Fawkner mosque in December 2016, following a failed attempt by Mohamed and Chaarani the previous month.
Justice Andrew Tinney said the men were "motivated by hatred, intolerance, malevolence and misguided piety".
"Your crime is very difficult to understand and quite impossible to excuse," he said.
Is our judiciary dense? Why don't they take some interest and inform themselves properly about Islam?
He said the men attacked a fundamental value in Australian society, "namely religious freedom", in order to advance the ideology of Islamic State.
Islam has no concept of "religious freedom".
Their children will murder our children.
The men faced maximum penalties of life imprisonment.
Justice Tinney said the prosecution case had been refined in two months of legal argument before the trial but was still compelling.
Lawyers for Mohamed and Moukhaiber denied the men were at the mosque.
Through his lawyer Chaarani admitted his role but claimed it wasn't an act of terrorism but instead an act of protest or dissent.
"Your defence Chaarani was optimistic, burgeoning on entirely fanciful," Justice Tinney said.
He said Chaarani submitted a well-written three page letter to the court expressing his "sorrow, shame and disgust" for the "cowardly action".
He said Chaarani and Mohamed through their lawyers made public renunciations of Islamic State.
In a letter to the court Mohamed described his path to radicalisation and said his time in prison had helped him interact with people of many backgrounds and faiths.
Justice Tinney said Mohamed also thanked God for his guidance and showing Mohamed his wrongs before it was too late.
Justice Tinney described the letters and material submitted as "unconvincing, contrived and self-serving".
He said Moukhaiber denied he had been radicalised.
Justice Tinney said the crimes were in the mid-range of seriousness with few mitigating circumstances.
"You harbour extreme and unacceptable views about many things," he said.
He said the men carried out a "callous, cowardly, vindictive and shameful" attack on a branch of their faith and upon society as a whole.
He sentenced Mohamed and Chaarani to 22 years with a non-parole term of 17 years for the attempt in November and successful attack in December 2016.
Moukhaiber has been jailed for 16 years with a non-parole period of 12 years.