In France, Mohammedans do what they always do:
Les algériens très nombreux sur les Champs-Elysées pour faire la fête après la victoire face à la Côte d'Ivoire ! #LesVerts #CIVALG #CAN2019 pic.twitter.com/vtVEwF70ob

— Remy Buisine (@RemyBuisine) July 11, 2019
Algerian football fans in Paris, Marseille, Lyon and other French cities celebrated their soccer team's Africa Cup of Nations win by rioting, looting stores and wielding chainsaws in a night of chaos.
New Zealand – "best Muslim country in the world"
In a survey conducted recently, New Zealand came out as the best Muslim country in the world.  Iranian economist Hossein Askari based his research on Islamicity Indices which measure four key areas — economy, law and governance, human and political rights and international relations of a country. 
French Police Reported Nearly 900 Acts Of Anti-Catholic Vandalism In 2018.
Mohammedanism, that's what's going on. 
The next thing the French will do is to instruct the media not to report it. Watch this space.
For all their bravery, they are not welcomed home
Mohammedan headchoppers & their brood are welcome. Those who went to fight them are rejected. Their home countries do not want them back.
'In Denmark, we get treated like criminals when all we wanted was to help the Kurdish people of Syria, to defeat a terrorist organisation that had been murdering innocents all around the world.'
The Mohammedan invasion continues:
As they discourage high birth rates in Western Society…
…to "Save" the Planet
They simultaneously encourage Mohammedan invasion forces to continue breeding as much as possible.
…it's their "culture"
Suicide bomber kills five at wedding party in eastern Afghanistan 
That seems to be part of their culture too. What's a wedding without a few bombs going off?
Russian S-400 systems, that threaten new standoff with US, delivered to base near Ankara, says Turkey's defence ministry 
That should be enough to kick Turkey out of NATO.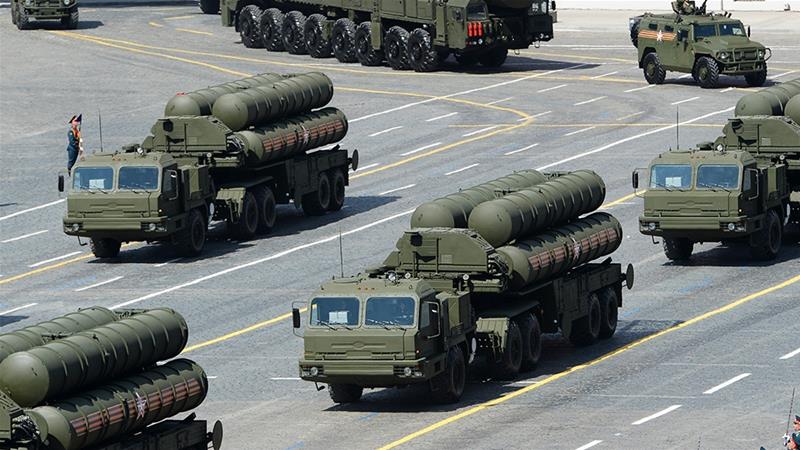 More from the Religion of Peace:
PA Doubles "Salary" Paid to Killers of Three Teens…
Convert Turned Cleric Assaults Minors at Religious School…
NY Imam Claims California Quake are 'Warning from Allah'…
California Imam Prays for the 'Extermination' of Jews…
Hoax Photo of 'Burqa Arrest' is Actually an ISIS Recruiter…
ISIS Propaganda Advises Europe to Expect Attacks from Children…
al-Qaeda Urges Muslim Faithful to 'Make Indian Economy Bleed'…
Ex-Muslims Use Site to Help Others Escape Middle East…
Woman Tries Fleeing to Saudi Arabia after Killing Girl in UK…
Iran Shoots Impoverished Porters
Sharia Police Arrest 4 for 'Mocking Marriage' on Facebook…
Kurdish Christian Sworn into Office on Bible Burned by ISIS…
'Arab' Migrants Try to Set Homeless Man on Fire…
Court: Asylum Seeker Raped and Killed Girl w/ 'Exceptional Severity'
Swiss Lifeguards Threatened by Migrant Men…
Indonesia's Sharia Province Calls on Women to Stay Home…
Iran Sentences Rock Band to 12-Years Prison, 74 Lashes…
Hindu Girl Abducted by 'Jilted' Teacher…
Omar: America is 'Unjust' Because You Can't Steal Food… or Something…
Iran Mulls Pre-Sale of Organs of Death Row Inmates…
Erdogan Pushes for Gender Segregation in Turkey Universities…
'Asylum Seeker' Looks Forward to Vacationing Back in Syria…
(UK) Muslim Parents: 'Not OK to Be Gay'…
Teachers' Rights Activist Sentenced to 74 Lashes for Sit-In Protest…
Germany Admits 'Losing Track' of 160 ISIS Returnees…
Report: Mossad Thwarted Dozens of Iranian and ISIS Terror Attacks…
Executions Double in Saudi Arabia in Wake of Pledge to Curtail…
Pakistani Politician Fooled by GTA Video Game Footage…
Knife-Wielding Migrant 'Pleasures Himself' at Beach…
CAIR Livid over Praise for Christian Pastor…
Nation of Islam Anti-Semitism Causes Twitter to Adopt New Rules
Albanian Migrants from 1990's Rule Today's Drug Gangs in the UK…
Migrant Violence at Playground Keep Swedish Children Away…
Video Shows Turkish Gang Putting Pistol in Swedish Victim's Mouth…
Family Turns Man in for 'Insulting Islam' at Gathering…
Elite British Troops Save Afghan Family from Jihadists…
Locals Take Turns 'Riding' Distressed Turtle…
France Compensates Bataclan Terrorist for "Breach of Privacy"…
Iran Sends Christian Converts to Solitary…
CAIR Mourned Death of Islamist, Won't Condemn "Zionist Plot"…
Man Sentenced for Stabbing Wife Who Left Islam…
Islam Critic Seeks Asylum FROM the United Kingdom…
Islamic Radicals Stop Concert…
'Serial Abuser' Brags: One Day, Entire World Will Be Muslim…
Qatari Money Helps Duke U. Promote Islam…
Mosque Worker Arrested for Killing Another…
Hindu Temple Vandalized in UK…
Teacher Arrested for Molesting Students at Quran School…
Role-Playing Video Game Rewards Players for Kills at Virtual Mosques
Palestinian Authority Cuts Medical Treatment to Pay Terrorists…
Islamic Scholars Declare Women's Soccer Haram…
Sarsour Slammed for Claiming Jesus was a 'Palestinian'…
Sri Lanka Investigates Claims that 20 Have Been Killed Under Sharia…
Iranian Cleric Threatens Attack on Israeli Nuclear Plant…
Indonesian Province to Legalize Polygamy to 'Protect' Women…
Toronto Church Finally Cancels Event Honoring Terrorist…
Montessori Pakistan Style: 6-Year-Old Hit with Pipe…
India Finds Textbooks Promoting Religious Hatred in Islamic Schools
Canadian Newspaper Prints Cartoon Supporting 'Knife Intifada'…
University Lecturer among ISIS Ring Busted in Kabul…
Survivor Shames Clerics into Fatwa Against Child Marriage…
Writers Decry Lack of Children's Literature in Iran and Afghanistan…
"German" Gang-Rapists Turn Out to Be Turkish Migrants…
Bearded Migrant Tries to Choke German Baby…
Man Strangles Wife for Denying Sex; Performs Autopeotomy…
London Police Stop Terror Attack on Gay Pride Parade…
Iran Warns Judges of Female Lawyers Who 'Might Entice' Them…
PA Teaches Autistic Children To Burn US Flag…
Member: ISIS Beheadings Inspired by Islamic Texts…
Ihlan Omar Praises Sharia-State of Somalia, Lectures America…
South Korean Soldier Converts to Islam, Plots Terror Attack…
Meth Smuggling Operation Run Out of Mosque…
Iranian Cleric Vows to Keep Enriching Uranium…
Children Among 7 Killed in Mozambique…
ISIS Sharia Court Judge Arrested Disguised as Woman…
Quran School Teacher Arrested for Raping Dozens of Students…
Bodies of Stoned Women Among 200 Discovered…
Migrant to Sweden Vows to Promote Islam, Live Off Welfare…
Feel-Good Story Turns Sour as 'Garden' Migrants Won't Leave…
Tommy Robinson Guilty of 'Causing Pedophiles Anxiety'…
Author: Sweden has Successfully Imported Crime and Violence…
Australian Town Cancels 'Fun Run' over Terror Concerns…
Irish Caliphate Promoter Wants to 'Come Home': Isn't Sure if ISIS Terrorists Should Face Justice…
Iran's AG Dismisses Video of Police Brutality, Encourages Crackdown on 'Norm-Breakers'…
Dutch Prosecutor Wants to Fine Wilders for Asking about Moroccans
Denmark Charges Three with Buying Drones for ISIS…
Video of Arab Guests Flexing Muscle to German Hosts at Pool…
Turk Vies for Darwin Award…
German National on Trial for Letting Girl Die of Thirst in the Caliphate…
(French) Woman Nearly Killed as Her Hijab Gets Stuck in Go-Kart…
Tunisia Bans Veil in Public Buildings for Security…
Indonesia Jails Woman Who Reporting Sexual Harassment…
Apologists Create Hoax Certificate Declaring Islam 'Most Peaceful'…
Indonesia: State Universities Fast-Track Quran Memorizers…
Saudi Women Still Require Man's Permission to Drive…
China Installs Secret App on Tourist Phones to Monitor for Quran…
UK Neighborhood Petitions Against Plan to Turn Pub into Mosque…
Afghan Migrant Tries to Kill French Cop…
Seven Years Later, Mr. Whippy and Mr. Creamy Go at It Again…
Iran Deports Soul Singer over Fear She Might Sing…
Hamas MP: Hitler Hated Jews Because of 'Their Crimes'…
UK Police Hunt Pakistani Gang after Sex Assault of Schoolgirl…
CAIR-Portland Explains What Journalist Did to Deserve Beating…
Iran Threatens to Start Enriching Uranium if EU Doesn't Kowtow…
Twitter Bans Loomer for Critique of Islam and Rep. Omar…
Palestinian Authority Gives Terrorists 11% Raise…
Sheikh's Son Given Islamic Burial after Drug-Orgy Death…
Egyptian-American Actor Needs 'Reassurance' to Play Bond Villain
Sri Lanka Seeks Truth in Story of Sterilization of Non-Muslim Women
Islamists Kill 12 Villagers in Mozambique…
Suicide Bomber Goes Off at a Bus Stop in Tunis…
CAIR Fears the Worst as Dog Brought into Minnesota Mosque…
Quran Teachers Clash: 4 Injured…
Canadian Imam Tells Muslims to Side with Mullahs over Trump…
Devout Muslims Spoken to Rudely in Syria…
Blogger: 5001 'People of Color' Killed Since Beginning of 2019…
Mentally-Disabled Woman Charged with 'Blasphemy' for Taking Dog into Mosque…
Stabber Aspired to 'Kill English' While Seeking Asylum from UK…
Arrested Sydney Terrorist Was Part of 'Deradicalization' Program…
Hindu Rape Victim Threatened for Not Converting to Islam…
Clerics Shamed Actress and Family into Leaving Bollywood…
Convert to Islam Becomes First Filipino Suicide Bomber…
Quran Teacher Arrested for Molesting Minors…
German Pool Closes after Migrant Harassment of Families…
Princess Who Fled Dubai Fears for Life in London…
Muslim Comedian: 9/11 Made U.S. "Weaker and Islam Stronger"…
Austrian Critic of Islam Beaten in Front of Daughter by Migrant…
'Foreign Men' Shake Down Church-Goers During Mass in Italy…
1993 Hotel Massacre of Intellectuals Commemorated…
'Islamophobia' Activist Spews Hatred Toward Israel…
Egyptian Actor on Twitter: "Now, Let's Kill Some Jews."…
Jihad Bombing Plot Busted in Australia: 3 Arrested…
Sydney Bomb Plot Included Churches Among Targets…
"Super Hard-Left Feminist" Now Called a Racist for Hijab Criticism…
French Police Station Attacked by Youths Shouting 'Allah Akbar'…
Florida Mosque-Goer Shot Another after Stopping Him from Speeding
UK Islamic Org Removes Call to Kill Apostates, Plays the Victim…
LGBT Photoshopping of Sharia Beach Flusters Indonesia Authority
ISIS Supporter Also a Pedophile Who Made Child 'Watch Him'…
Somalis Spoil Day at Park for Young Toronto Family…
Mullah: Israel 'Will Be Destroyed in Half Hour' if Iran is Attacked…
Malay Politician Claims Islam Forbids Reporting Income…
Entire Family Honor Killed – Including 4 Children…
Hindu Temple Vandalized by Muslim Mob…
British Police Monitor Terror Attack Victim for 'Islamophobia'…
Turkey Snubs U.S. Plan to Invest in Palestinian Infrastructure…
51 Schoolchildren Among Casualties of Kabul Bomb Blast…
Dutch Train Shooter Tells Judge: "I Did It for My Faith"…
ISIS in India Affirms Pledge to "Slay Enemies of Islam"…
'No-Go' Zones in Sweden? More Like 'Extra Pay' Zones…
Transgender Shot to Death by Father in Suspected Honor Killing
German Intel Reports Record Number of Islamists…
MI5 Stretched Too Far to Monitor Potential Terrorists…
Qatar Charity Promotes Hate, Sends Cash to Muslim Brotherhood
CAIR Wants Democratic Candidates to Pledge Lift of Restrictions…
Honor Killer of Two Texas Sisters Still on the Run a Decade Later…
Survey Shows Swedes Recognize that Islam is Different…
Imam Arrested for Raping 9th-Grade Girl…
PA Pays Family of Terrorist that Murdered 13-Year-Old Girl…
Tanzania Clerics Press for Castration as Form of Punishment…
Actor Predicts U.S. 'Round-Up and Deportation' of Muslims in 2019…
Istanbul Police Use Tear Gas to Break Up Gay Pride Parade…
French Pool-Goers Threaten Nudity to Protest Burkini…
San Francisco Imam Claims Morsi Killed by 'Zionist Agents'…
Sons of Islamic Cleric Murder Artisan…
Pamela Anderson Details Abuse by Muslim Soccer Star…
Swedish Police Baffled by Surge in Terrorist Propaganda…
U.S. Quran Teacher Jailed for Sexual Misconduct with Teen…
Iran's Supreme Mullah Calls for "Timely, Brave Executions"…
UK Drug Rings: We Only Peddle to Non-Muslims…