Update:
I just spoke to #TommyRobinson and gave him my full support!

We shouldn't allow the vile political elites to silence a brave whistleblower exposing rape-jihad.

I urge all freedom loving men and women all over the world:

Raise your voice and say NO if Tommy is jailed tomorrow! pic.twitter.com/DabP7QHNY7

— Geert Wilders (@geertwilderspvv) July 10, 2019
#IAmTommy sentenced to NINE MONTHS in prison for causing anxiety to Paki Moslem rape gangs. If you're not outraged, you're not paying attention!! #Tommy will be kept in solitary to starve, the rapists prepare the food.
After he was sentenced, #TommyRobinson asked @EzraLevant to read this message to his supporters outside the courthouse. 

Watch the FULL video at https://t.co/dVTuf2fIye
 #UK #tcot #Trump pic.twitter.com/UJjvVDUolN

— Rebel News (@RebelNewsOnline) July 11, 2019
In other news:
Fuck you, Greta
Are Germans coming to their senses?
" German drivers have begun displaying 'F*** you Greta' bumper stickers in protest at the world's most irritating and over-promoted teenage girl. "
Delingpole: German Drivers Are Displaying 'F*** You Greta' Bumper Stickers
Greta Thunberg — with her distinctive pigtails and the thousand-yard stare of a girl who can actually see in the air all that evil "carbon" which is supposedly going to destroy the planet — has been feted across the mainstream media as a kind of latter-day Joan of Arc and even nominated as a candidate for a Nobel Prize.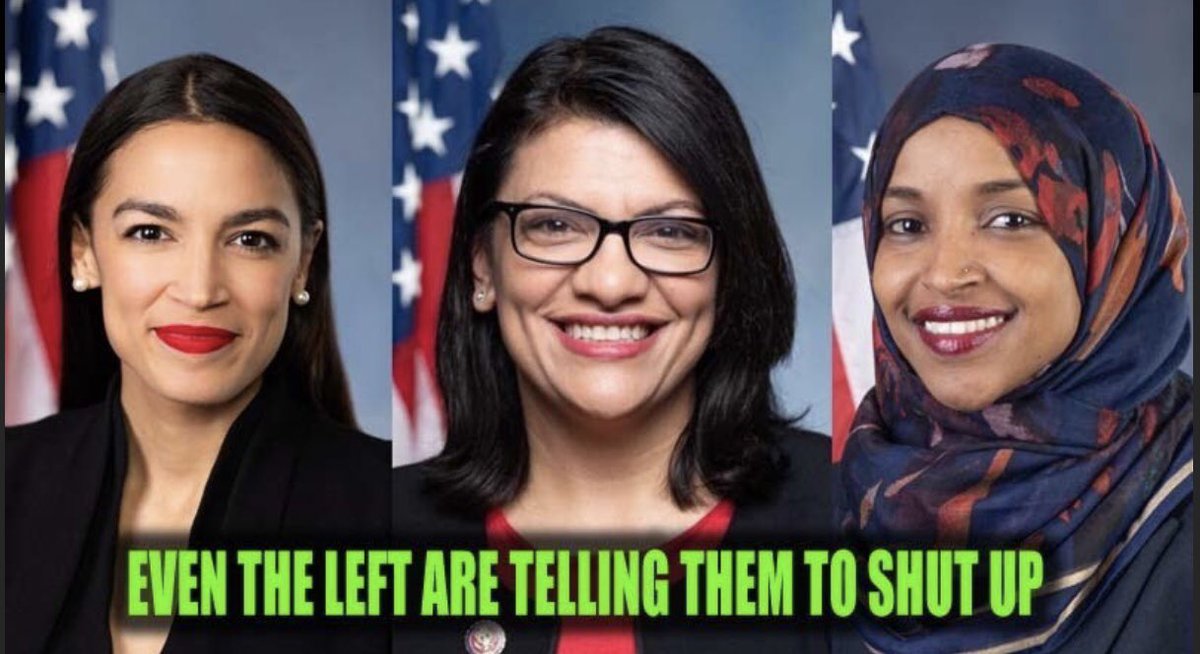 America's Professional Victims All 3 hate America
All 3 want to abolish ICE.
All 3 want open borders.
All 3 want to impeach the President
All 3 will call you a racist if you disagree.
Guess what. No one cares. Boohoo.
All I see is a bunch of unhinged dykes:
https://twitter.com/derek_mafs/status/1149280757199904768
https://twitter.com/SkyNewsAust/status/1149089336752689152
https://twitter.com/ohboywhatashot/status/1149017787546968070