Algerian Colonists Wreck Statue of Charles de Gaulle
To get an idea of how much the Islamic colonists swamping France revere French heritage, consider what they did to a statue of the iconic Charles de Gaulle to celebrate Algeria's win in a soccer game:
Football fans in French city of Évreux expressed their joy following the victory of Algeria's team over Senegal in the final of the African Cup of Nations entirely too passionately, as they tore a new statue of General Charles de Gaulle from its base when they flooded the city centre to celebrate the team's win, according to La Dépêche d'Évreux. The following day, the statue was still lying on the ground, not yet reinstalled.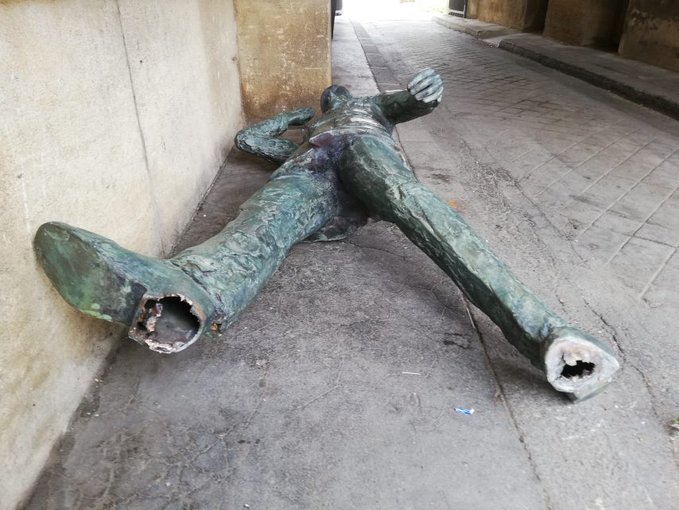 Robert E. Lee, Christopher Columbus, and George Washington are not the only great historical figures whose statues are at risk.
More from the Religion of Peace: