As Muslim women, we demand action from Boris Johnson
Siema Iqbal
… Defining Islamophobia
The first step would be to immediately ensure that the Conservative Party adopts the All-Party Parliamentary Group on British Muslims' definition of Islamophobia, which is supported by all the main political parties, a broad cross-section of Muslim communities and leading experts. This would show a zero-tolerance approach to Islamophobia in public life and politics. It is also imperative that we have a full and independent inquiry into Islamophobia within the Conservative Party, as was initially promised. Downgrading it to a general investigation into all types of prejudice makes a mockery of those impacted by Islamophobia. …
.
More defining 'phobia' of the evil, Kuffarcidal religion at Middle East Eye thanks to Mullah (pbuh)
And today's BBC guest, as always, is the woman in the medieval mask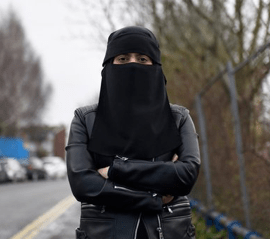 "We have to differentiate between the freedom of speech and the freedom of hate and bigotry" Sahar Al-Faifi from Muslim Council of Wales
For Sahar Al-Faifi, it was 'Islamaphobic and racist' that her face covering had been likened to a letterbox.
Why does none of these talking heads ever put these Islamo-turds in their place by rejecting the "racist" label they so eagerly throw around? Islam is not a race. Period. Criticism of Islam is not and cannot be racist.
When pressed by Andrew Neil, 'Is it Islamophobia to say that people should not wear what you are wearing?', Al-Faifi reluctantly conceded that although criticism would remain permissible – how magnanimous! – she does indeed want ridicule of her niqab to become punishable as a hate crime.
More of the same BS from WashPoo:
….even if you don't experience it or see it, you know Islamophobia exists, because it is there on social media. It is also in our president's rhetoric. It is inescapable. …
You are free to piss off,  Shadi Hamid. Don't let the door hit you on the way out!
Boris Johnson urged to dismiss aide who called "far-right" activistTommy Robinson a hero
No dissent allowed in BoJo's Brittania: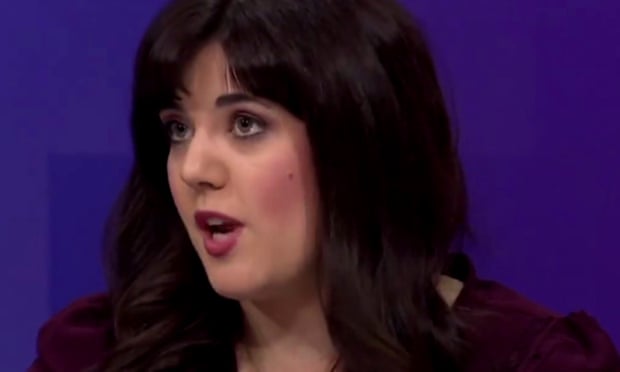 Chloe Westley, who will lead Johnson's social media team at No 10, sent a now-deleted tweet in 2016 praising Anne Marie Waters as "a hero". Waters, who has close links to the jailed anti-Islam activist Tommy Robinson, leads the far-right For Britain party. …
Labour has called for Boris Johnson to dismiss a new Downing Street staff member who has praised the work of a far-right, anti-Islam politician, while anti-racism campaigners expressed alarm at her appointment.
The imaginary disease they call "islamophobia" only works when it's conflated with 'racism':
So they keep pushing for Islam to be made into a 'race'.
Tory MP Repeated The Far-Right Line Suggesting That Islamophobia Isn't Racism