Omar Silent on New Claims That She Has a Different Real Name and Entered Country Fraudulently
The article was published Thursday at Powerline by David Steinberg, formerly an editor of PJ Media who has written extensively on Omar over the past three years.
In his article, Steinberg claims:
"In 1995, Ilhan entered the United States as a fraudulent member of the 'Omar' family. That is not her family. The Omar family is a second, unrelated family which was being granted asylum by the United States. The Omars allowed Ilhan, her genetic sister Sahra, and her genetic father Nur Said to use false names to apply for asylum as members of the Omar family."
He goes on to claim that Omar's real name, before applying for asylum, was Ilhan Nur Said Elmi.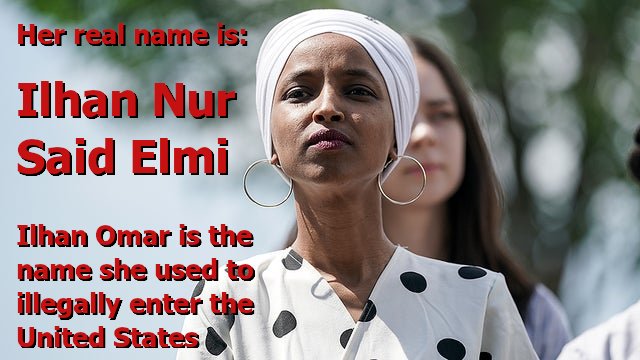 Bernie Sanders real name is Bernard Gutman.
Kamala Harris 's real name is Maya Harrison.
Pete Buttigeig real name is Paul Montgomery.
Kirsten Gillibrand's real name is Tina Rutnik.
Elizabeth Warren's real name is Liz Herring.
Bill de Blasio's name was Warren Wilhelm.
WTF is wrong with these people?
Why do these people not go by their real names?
I'm still not over Barry Soetoro aka Hussein Obama: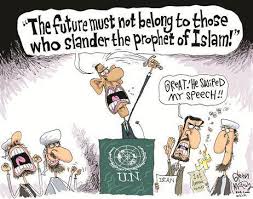 What a fraud!
Mass Fraud by African Refugees Savages Halted Inflow After Ilhan Omar Came to U.S.
A refugee program that allowed foreign relatives of already-arrived foreign refugees to the United States was halted, altogether, more than a decade ago due to mass fraud among applicants.
This week, Powerline blog's David Steinberg suggested that Rep. Ilhan Omar (D-MN) entered the U.S. in the mid-1990s as a third-priority, known as P-3, refugee — that is, a refugee who is admitted to the country due to their ties to an already-resettled refugee.
Steinberg's report also claims that Omar committed immigration fraud when she falsely entered the country as a member of the "Omar" family that had already resettled in the U.S.