Bill Maher vs Trashida
Like South Africa before it self-immolated on the altar of political correctness, Israel is a wealthy and advanced Western nation surrounded by hostile savages. Both were targeted for eradication for being outposts of Western Civilization. The strategy is the same — economic ostracization, compelling national suicide.
Read the whole thing on Moonbattery
Rep. Omar suggested the U.S. refuse to give Israel its annual foreign aid unless it stops expanding its settlements. "We cannot let Trump and Netanyahu succeed in hiding the cruel reality of the occupation. Barring members of Congress from seeing it does not make it go away".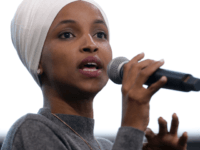 "We know Donald Trump would love nothing more than to use this issue to pit Muslims and Jewish Americans against each other. The Muslim community and the Jewish community are being othered and made into the boogeyman by this administration."
She forgets to mention that Islam has a genocidal mandate to exterminate all Jews. Moonbats might ignore that, we don't.
I don't remember when 'white men' made a dent in the Mohammedan population explosion, do you? But I do remember when 'some people did something' and 3000 Americans died.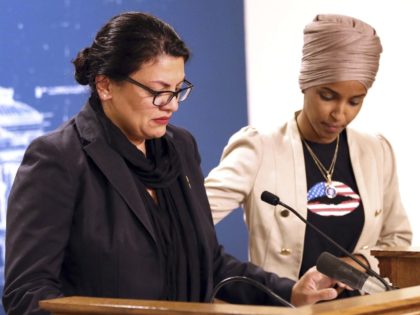 Of course, they did not "fail" – they would never criticise Pali terrorism because they support it.
The Washington Post said that "Omar and Tlaib's trip to Jerusalem and the West Bank was planned by Miftah, a nonprofit organization headed by Palestinian lawmaker and longtime peace negotiator Hanan Ashrawi." The New York Times described it as an organization "headed by a longtime Palestinian lawmaker." In its editorial, the New York Timeseditorial board identified it as a group "that promotes 'global awareness and knowledge of Palestinian realities.'"
This is a whitewash. Thanks to a Twitter thread from the Washington Examiner's Seth Mandel — who pointed to multiple additional sources — I started looking at the articles and views published on the Miftah website, and it was like peeling an onion of evil. There was layer upon layer of vile anti-Semitism.
First, the group actually published blood libel, posting an article that accused "the Jews [of using] the blood of Christians in the Jewish Passover." When pro-Israel bloggers condemned the article, Miftah first claimed that the attacks against the piece were part of a "smear campaign" and minimized the reference to blood libel as merely "briefly addressed."
HongKong
Hong Kong wants to be as free as Americans, yet leftist protestors want to be enslaved like the Chinese.
Quite ironic & pitiful
https://twitter.com/JackPosobiec/status/1163323403144765440