Here we go again: "mental health problems"
Police said the 21-year-old, who shouted "Allahu Akbar", was most likely a troubled man with a long history of mental health issues and no known links to any terror organisations.
What we know:
1. Recently converted to Islam
2. Threatened to attack a Music festival
3. Had a USB stick 'containing some ideologies related to terrorism'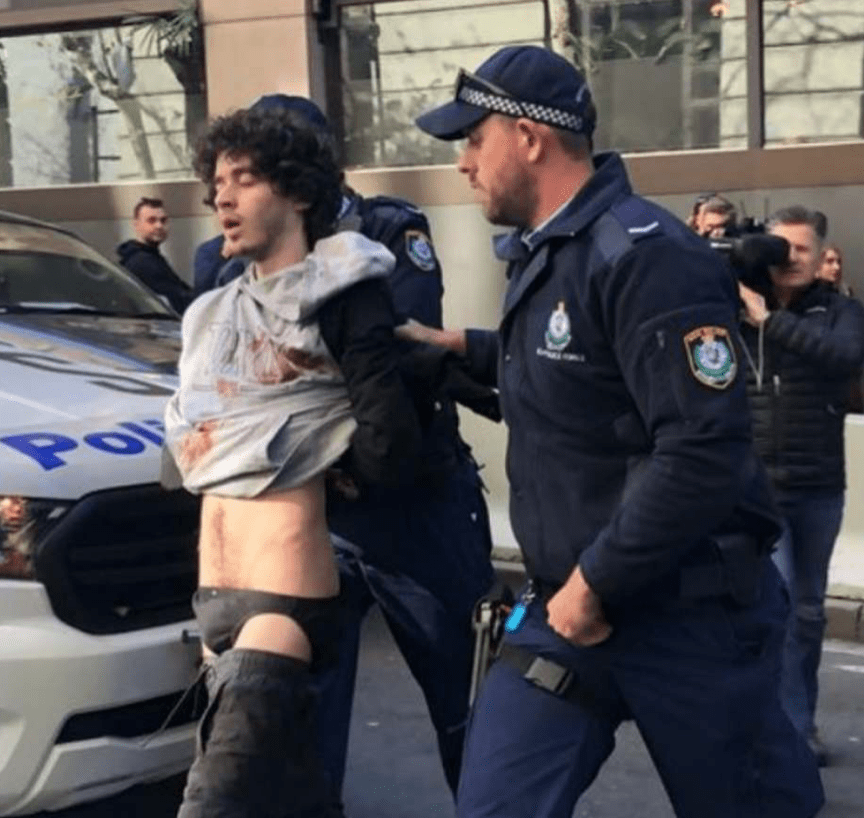 Go back to sleep, infidel. Nothing to see here. You don't wanna be a 'racist-bigot-Islamophobe', do you?
Sydney CBD stabbing suspect had history of mental health problems: police
Not funny how fast coppers, scribblers & pollies turn into amateur shrinks whenever an allahuakbaring savage runs amok.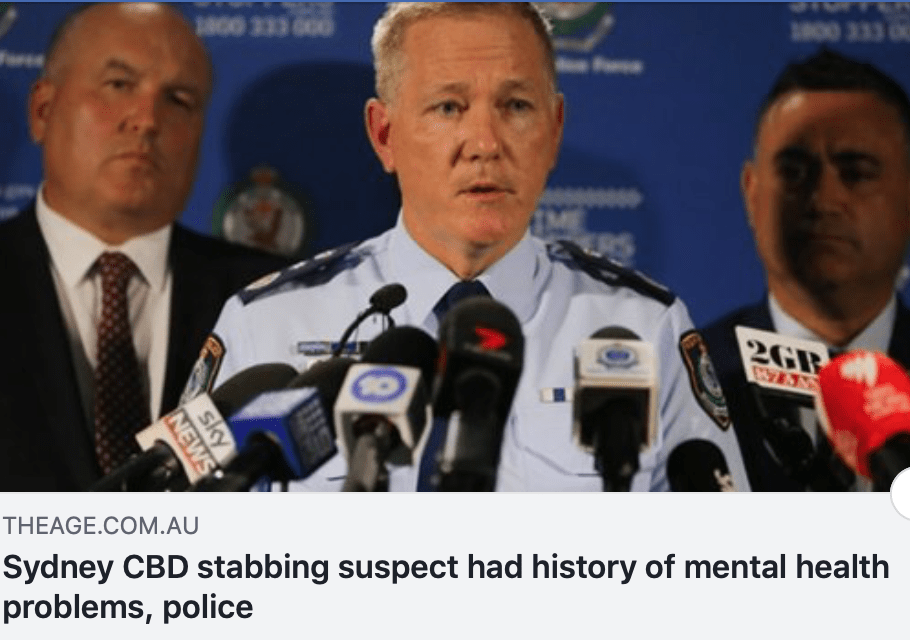 News clips show him yelling "Allahu akbar". The Police Commissioner needs to report the facts, not what he wants the facts to be.
The 21-year-old man allegedly responsible for multiple stabbing attacks in Sydney on Tuesday had a history of mental health problems.
Police did not confirm media reports that the man, Mert Ney, had absconded from a psychiatric unit two days earlier, but said he was known to NSW mental health services.