On the 11th of September 2001
19 Muslim men hijacked 4 airplanes. Inspired by their prophet and driven by jihadist ardor they sought to destroy the symbols of American success: the Twin Towers, the Pentagon and the White House. Let's not whitewash that plain truth.
CHURCH CANCELS 9/11 EVENT UNDER PRESSURE FROM CAIR
Any church, any institution that caves because of Mohammedan complaints is worthless.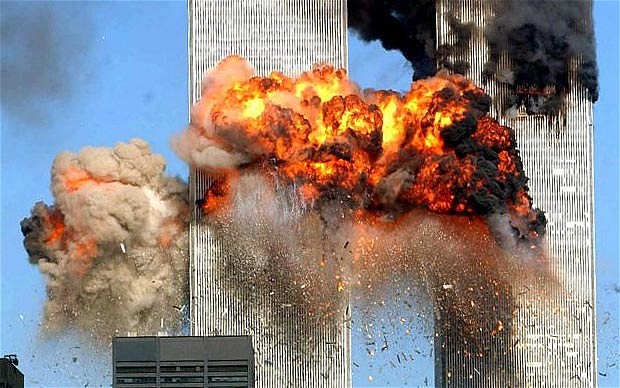 Topic: 'How Islam is Destroying America from Within'
A Michigan church cancelled a 9/11 event critical of the interfaith movement and Islamic supremacism after complaints from the Council on American-Islamic Relations and politicians.
Bloomfield Hills Baptist Church was to host a two-day event called "9/11 forgotten? Is Michigan surrendering to Islam?" on Wednesday and Thursday.
While CAIR portrays itself as a civil rights group, it's history illustrates the point of Simpson's lecture: Movements such as the Muslim Brotherhood are present in the United States — as a Brotherhood document seized by the FBI shows —to "destroy  Western Civilization from within."
God help any nation that does not realize who is its true enemy! We have not only forgotten who our enemy is but we also are covering up for it. Evil is to blame America for the actions of jihadists and Sharia lovers!
"Somebody did something"
9/11 Memorial Speaker Calls Out Ilhan Omar's Callousness of 'Some People Did Something'