No shiite! Is there another Islam?
The Australian newspaper shouldn't have used the phrase "Violent Islam" in a headline about a car attack in Melbourne, Australia in 2017, the Australian Press Council ruled.
The Press Council is about as useless as a one legged man at an ass kicking contest. Did anyone at the Press Council study the religion? Did anyone of them ever bother to read a Quran?
The Australian defended its headline, saying it was trying to refer to "a violent arm of an otherwise peaceful religion" and "as a qualifier to clarify that Islam as a whole is not responsible for this attack," the press council reported.
Even worse than the ruling of the Press Council.  Why does The Australian need to make assurances that Islam is peaceful when it clearly isn't?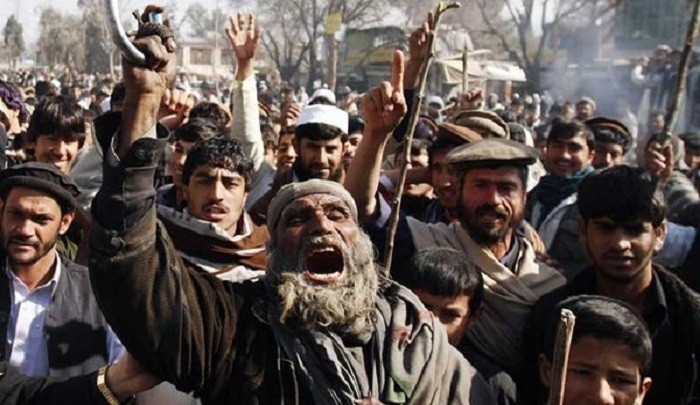 "Islamophobia" is not just an insult.  It is also a false accusation. It suggests that kafirs who object to Mohammedan mores are mentally deficient, 'phobic', or irrational.
There's blatant Islamophobia, which is manifested when U.S. government officials established a Muslim travel ban
The Council on American-Islamic Relations (CAIR) California whines, bullshits & gaslights about "Islamophobia"
"On the other side you had Hillary Clinton, with her light Islamophobia, saying, 'Muslims are our greatest ally in the fight against terrorism, and therefore they're part of our community,' " he said. "Well, that's problematic, because you suppose, first of all, that my only dignity or value is tied to how I can help you do what you want to do.
"And secondly, you think that I somehow know a terrorist, but I don't. So you think my entire value boils down to something that you want it to be, which is very Islamophobic as well. It's tokenizing, it's dehumanizing."
Feds Threaten University Funding
One of the most recent examples of the U.S. government's Islamophobia was when the U.S. Department of Education, led by Secretary Betsy DeVos, threatened in August to cut off funding for a North Carolina university-based Middle Eastern studies programs because it portrayed Islam in "too positive of a light," Nekumanesh said.
The Washington Post reported earlier this month that the Education Department would continue funding the program but also would maintain its oversight of similar programs.
From the Religion of Peace: