In a special address from the White House, president says it is not the job of the US military to 'police the world'.
"Children of the Rich are Never Sacrificed in Jihad"
Nigga Riots in Malta
Police arrested some 107 Africans for their role in the riots that overran a migrant holding centre on the island nation of Malta.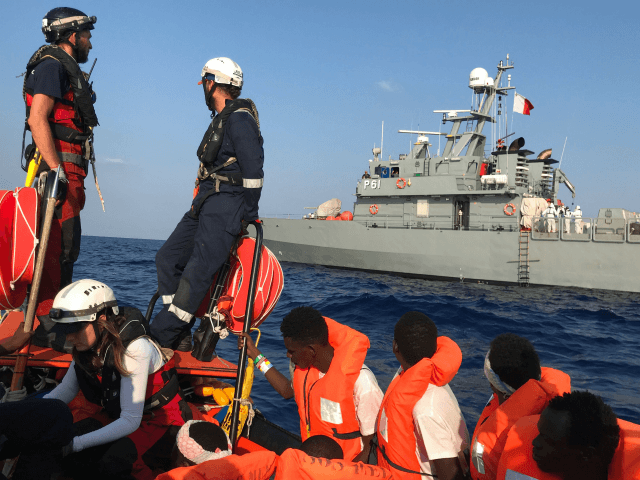 A group of migrants African savages set fire to five cars and a number of rooms in the Hal Far open centre, reports Malta Today. The five cars that were set ablaze belonged to employees of the centre, one of which was a police car.
According to a report from the Times of Malta, the riot began when a Nigerian man had been refused re-entry into the centre because he was drunk, a violation of the Agency for the Welfare of Asylum Seekers (AWAS) rules. An argument between the man and the police broke out, and when officers tried to arrest him, other migrants joined in and began fighting with the police.
The police are derelict of their duty to protect. 
Greece is preparing to relocate nearly a thousand migrants from cramped island camps to the country's central and northern parts. pic.twitter.com/Wa36IR7v0y

— ANews (@anews) October 24, 2019
 A new word for Californicators: "throuple"
DemRats are degenerates. They celebrate deviant behavior. They are so bad new words like throuple are needed to describe them.
Dem-Whore Katie Hill Admits Affair with Campaign Staffer, Apologizes
She DID what she accuses others of doing. She's from a Swing(er) District.
Chile has been gripped by a nationwide movement against high living costs and inequality. President Sebastian Pinera declared a state of emergency on Saturday (10/19), with curfews issued in some parts of the country. #Chile #Protest #Pinera #curfew pic.twitter.com/6cRDii1DgC

— ANews (@anews) October 24, 2019