Here, an assortment of the "civilians" that were roasted in Gaza:
The people killed were not civilians but Islamic terrorists. Most from the "Islamic Jihad" group. Stop lying.
Over 400 rockets fired so far; 24 dead in Gaza, mostly terrorists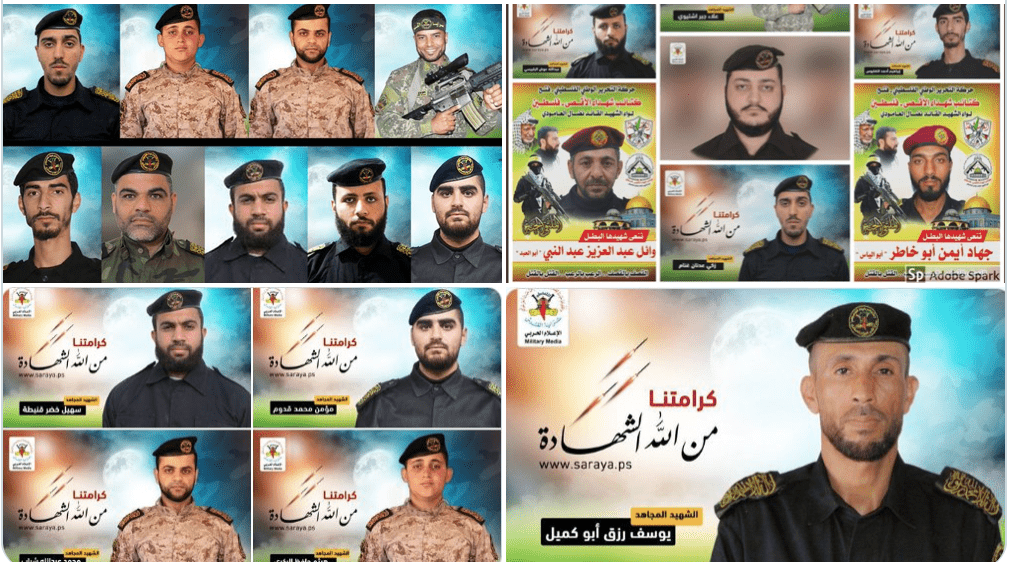 Al Reuters ignores rocket attacks on Israel; whines about "Israel continues airstrikes"….
Al Jizz whines about "the children"
"the Abu Malhous family] didn't commit any crime to deserve this. They were all sleeping peacefully in their home,"
While Islamic Jihad has been declaring victory in this week's fighting, claiming that they got Israel to agree to various demands (the first of which was no more targeted assassinations!), the people of Gaza – at least the more militant ones – know better. The PalDF forum, mostly with Gazans sympathetic to Jihad, have been dismissive of Islamic Jihad claims.
Some pro-terror Palestinian media is trying to turn Islamic Jihad terrorist Baha Abu-al Ata's daughter Lian into a poster child for the horrors of Israeli aggression.
Violence in Gaza worsens as Israel continues air strikes killing 13 more Palestinians https://t.co/MFPwuSHQHH pic.twitter.com/k3EBUmRZGp

— Reuters (@Reuters) November 13, 2019
Al Jizz:
Palestinians need justice before peace