Islamic Republic of Iran warns that Qur'an-burning in Norway could have "dangerous consequences"
In other words: if you don't stop your citizens from exercising their free speech rights we will blow up a few of your embassies or take some Norwegian school-kids as hostages, or something…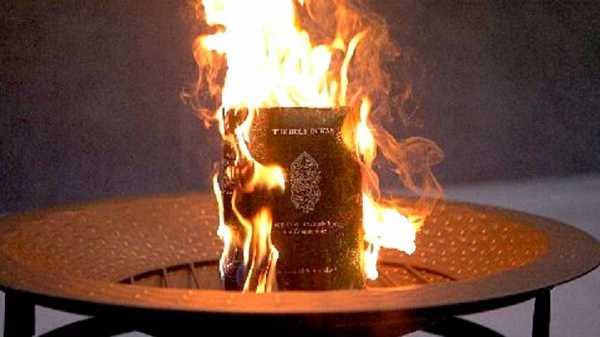 The Iranian Foreign Ministry issued a statement on Monday warning the Koran-burning could have "dangerous consequences in spreading extremism and violence," and insisted that the perpetrator faces punishment.
"It is impossible to insult the beliefs and sanctities of over 1.5 billion Muslims in the world under the pretext of freedom of expression."
Impossible? Why not? Iranians have no problem screaming "death to Amrikiee" and "death to the Jews" every Friday.
Submission is only the beginning….
"The accused, identifying himself by name, posted on his Facebook account messages 'in which he promoted the animosity, rejection, exclusion, aggression and confrontation against Muslim people, as well as against people of foreign origin, black and gypsy ethnicity.'"
This useful idiot is implementing Sharia law in Spain. Once a group is beyond criticism, that group is a protected class in society, with a free hand to do what it wishes, however unjust. This kind of ruling is leading to Muslims becoming that protected class in Spain.
Another learned a$$hole who believes he knows Islam better than these devout Moslems. Not the first time that we see this idiocy.
Even now, after sentencing, "our"ABC doesn't dare to present us with an actual picture of the perps? WTF is wrong with our justice system?
From the Religion of Peace: