Riot police storm Hong Kong Polytechnic University after all-night siege
Hong Kong: Riot police stormed a fortified university campus before dawn, rushing behind protester lines and firing tear gas and rubber bullets from rifles.
Police snipers fired tear gas down from the museum building opposite of Polytechnic University as riot police ran in from a side street catching protesters by surprise after an all-night siege of the
campus.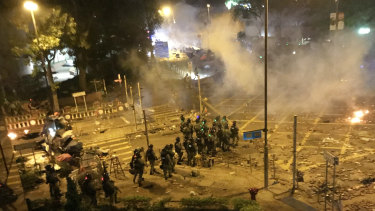 Riot police storm road in front of Polytechnic University before dawn. 
Booms and cracks filled the air as Molotov cocktails and gas canisters exploded and set fire to trees.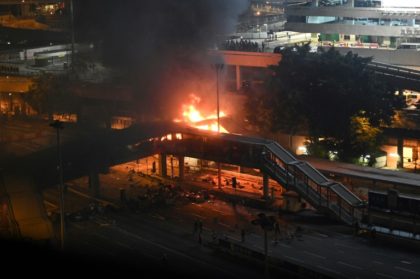 Youtube is quickly removing this footage. Despicable.
https://www.youtube.com/watch?v=Oye_5SJjb1s
UK POLITICIANS CALL ON HONG KONG CHIEF EXECUTIVE TO ACT TO PREVENT LOSS OF LIFE Lord Hogan Howe urges no use of " lethal force because it can only make the situation worse." Letter is sent to Carrie Lam. John Bercow – former Commons Speaker – adds voice. https://t.co/RdjLH0y6fT

— Benedict Rogers 羅傑斯 (@benedictrogers) November 17, 2019
"All hell is breaking loose": The Hong Kong stronghold for anti-government protesters has been hit with a dawn raid and witnesses say it's like a "war zone." More details: https://t.co/jMpu445Zem pic.twitter.com/IsCHYWhgwa

— news.com.au (@newscomauHQ) November 18, 2019