Seriously, you couldn't make it up.
And there are lunatics out there cheering them on.
"Campaign 2020"

Ilhan Omar is fully committed to join Bernie Sanders and end "Western Imperialism" in our Country.

This is a refugee fighting openly against American values.
And just as bad are the voters cheering to end their own freedoms.#Cody45🐯
pic.twitter.com/q80h6IV2la

— 𝓒𝓸𝓭𝔂 (@buzzman888) November 4, 2019
Ilhan Omar refused to vote for the resolution to condemn the Armenian genocide. She says that in order to do so, we must also acknowledge the Atlantic slave trade & deaths of native Americans. She simply cannot ever pass up the opportunity to hate on America, @MillerStream says. pic.twitter.com/COkKYwV2GV

— BlazeTV (@BlazeTV) November 3, 2019
The Mohammedan snake & the Jewish (in name only) useful idiot, the unhinged communist Bernie Sanders, remind me of the scorpion & the frog. It's an old joke, so I presume you know it.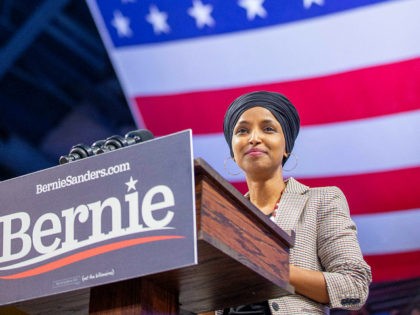 Anti-Semitic Rep. Ilhan Omar (D-MN) campaigned for presidential hopeful Sen. Bernie Sanders (I-VT) in Minneapolis Sunday night where she said she is "excited for President Bernie Sanders."