Taliban Overtakes Islamic State as 'Deadliest Terror Group'
Bah, humbug! We all know that the Talibandits are "not our enemy per se", and why do we know that? Because former VP Quid Pro Quo  Joe Biden told us so!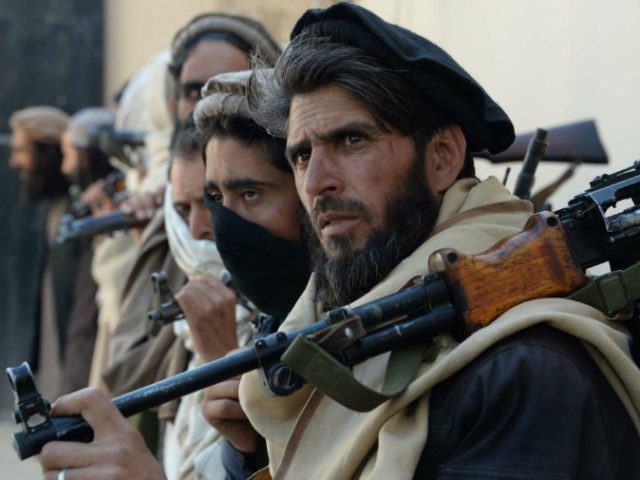 The Institute for Economics and Peace (IEP) in Sydney, Australia, on Wednesday published the 2019 edition of its Global Terrorism Index.
The survey of terrorist incidents over the past year found that the Taliban has surpassed the Islamic State as the world's deadliest terrorist group. The Islamic State (ISIS) was seen as the deadliest threat in every edition of the report since 2013.
The rise of the Taliban and fall of ISIS in the 2019 report, which uses data from the calendar year 2018, were almost perfectly symmetrical: the Taliban racked up 70 percent more murders to reach 6,103, while the Islamic State killed 70 percent fewer people and sank to 1,328 kills. The Taliban is now responsible for about 38 percent of all terrorism-related deaths around the globe.
In other news:
That means protesters will be abducted and tried in China, where they have no way to defend themselves. Horrific.
A dictatorial regime insists that everyone bow to its demands.
Who needs 'human rights' when you have the communist party already?
No corruption to see here. Move on.
Australia:
Fraudster jailed for claiming $110,000 Centrelink payments while running a multi-million-dollar business
By all means, he was a rather entrepreneurial Mohammedan.
.
A Perth man who defrauded Centrelink of more than $110,000 while running a multi-million-dollar shopping trolley collection business has been sentenced to three years' jail.
Key points:
Ali Ayad's Centrelink fraud was described in court as "breathtaking in its greed"
Over seven years he failed to claim income from a business with a $3.6m turnover
Ayad came to Australia in 2004 as a refugee after fleeing persecution in Iraq
Ali Ayad, 49, received Newstart payments and carer allowance between May 2010 and December 2017 while he was operating the business, which had a turnover of almost $3.6 million.
The District Court was told most of the defrauded money was used to fund Ayad's gambling and drinking problems, but he also made four trips to the Philippines where he bought property.
He was required to tell the Department of Human Services about any income he received, but he failed to do so.