If only it was true:
A media report in the UK claims that Muslims have begun leaving Britain because of Brexit. The author, a Muslim journalist, says the Muslims are afraid for their safety in the wake of Brexit.
I call that BS on steroids.
"We should get rid of him – he's completely invertebrate."
BORIS JOHNSON demanded the "immediate" expulsion of Sadiq Khan from the office of London Mayor sparking huge applause from the audience at the final Tory leadership hustings on Tuesday evening.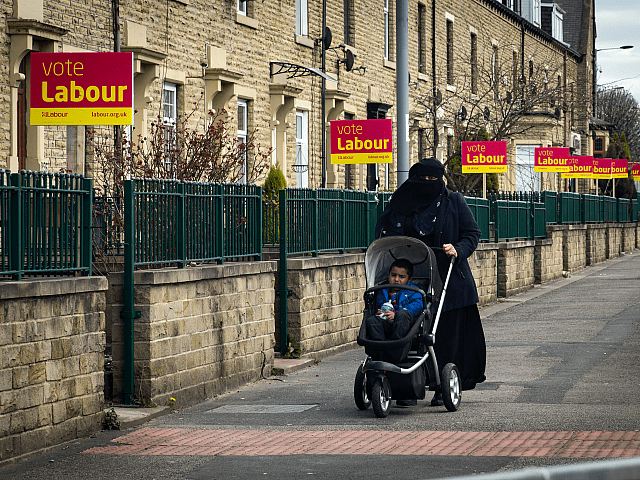 Boris Johnson said that Islamophobia is a 'natural reaction' to Islam and that 'Islam is the problem'
He said it. What's he going to do about it?
Boris Johnson
Boris Johnson's Conservative party has been accused by Muslim leaders of allowing Islamophobia to "fester" within the UK.
"It is abundantly clear to many Muslims that the Conservative Party tolerate Islamophobia," the group said.
Johnson has previously claimed that Islamophobia is a "natural reaction" to Islam.
He wrote in the Spectator in 2005 that "the problem is Islam. Islam is the problem."
The prime minister also compared Muslim women to "letterboxes" and bank robbers.
Johnson has dropped a previous pledge to hold an inquiry into Islamophobia within the Conservative party.
BBC.COM
Trump Hints at Jail Time for Comey After Ex-FBI Chief Says 'I Was Wrong' on Spying
"So what are the consequences for his unlawful conduct. Could it be years in jail?"
.
PJMEDIA.COM
Oh yes! Muslims will focus on appearing as the victim "don't judge us by actions of a few" or "some people did something" but they never focus on the mayhem, ruined lives and bloodshed of their jihad!
NYTIMES.COM
Unfortunately, this is how Islamic culture treats those who try to help them from the outside. Never ever gratitude, but they always cut their nose to spite their face! America brings Saudi military for training in the US and instead of thank you, they end up shooting the classroom killing three and injuring many.
Turkey: