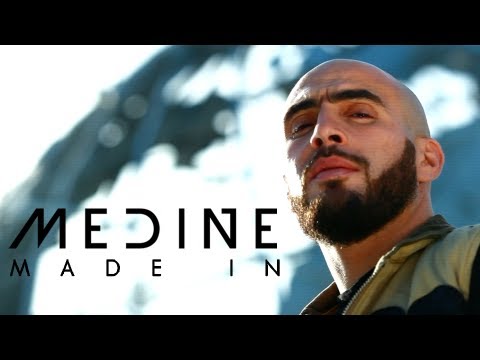 Last year, Médine, who released an album entitled Jihad, drew the ire of many when he planned to perform a concert at the Bataclan nightclub in Paris where 90 people were brutally murdered by radical Islamic terrorists in 2015.
The "Great Replacement" theory was first developed by French author Renaud Camus to describe the rapidly shifting demographic changes across France and other countries due to mass migration.
*****
https://twitter.com/ohboywhatashot/status/1204475123815899136
Islamophobia is fuelling terrorism, says UN chief
In a visit to Saudi Arabia, Antonio Guterres says anti-Muslim speech and policies in some countries are 'the best' propaganda tool for groups like IS.
Yep. It's like… we make them do it. Because we didn't submit, at least not yet. But this degenerate communist will see to it that we will.
RIYADH, Saudi Arabia — "Islamophobia" in parts of the world is fuelling terrorism, the head of the United Nations said on a visit to Saudi Arabia Sunday, as anti-immigrant sentiment rises in some countries.
More:
Turkey deports Greek-Australian national suspected of being a member of Islamic State
… The Turkish Interior Ministry on Monday issued a brief statement that a "foreign terrorist fighter of Greek citizenship has been deported today".  The Greek side stated that the woman also holds Australian citizenship by marriage to a Syrian man. ..More foreign terrorist fighting at Neos Kosmos
PENTAGON ORDERS PAUSE IN TRAINING OF SAUDI MILITARY STUDENTS
Not a good idea to teach Soddy Barbarians how to do mid-air turns…
Latest Claim: Carbon Dioxide Makes Us Dumb

It's not the carbon dioxide that makes people dumb. Being hammered with warming propaganda 24/7 makes many people dumber than they would be otherwise. I can assure you that it wasn't carbon dioxide that made Greta dumb,  her indoctrination with climate activism did that. Her communist parents share the responsibility for that. 
In its desperation to convince us that Big Government must prevent people from emitting harmless carbon dioxide, The Atlantic augments the usual global warming malarkey with the claim that CO2 makes us stupid:
Carbon dioxide, the same odorless and invisible gas that causes global warming, may be making us dumber.
"This is a hidden impact of climate change … that could actually impact our ability to solve the problem itself," [University of Colorado professor Kris Karnauskas] said.
Karnauskas is so worried about CO2 making people dumb that he goes around campus with a "pocket-size carbon-dioxide detector," presumably gasping in alarm when he gets a high reading.
However, scientific attempts to prove that CO2 diminishes cognitive ability have failed to produce the desired results. Odds that carbon dioxide will do as much to reduce our IQs as reading the hysterical propaganda published in The Atlantic are negligible.