Greek border forces should use lethal ammo to deal with the invaders.
The BND accuses Turkish forces of intermixing with migrants along the border and posing as migrants themselves, throwing rocks and other missiles at Greek forces in an effort to incite riots and facilitate a breakthrough into Greece and the European Union.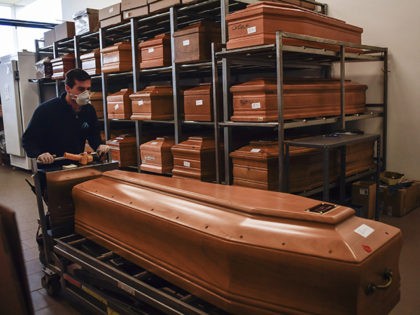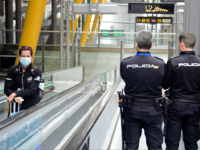 "Youths" is code for Mohammedans.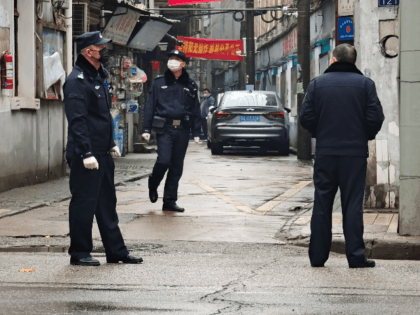 Thousands Brawl on Bridge Connecting Coronavirus Ground Zero to Rest of China
Crowd Overturns Police Cars, Steals Riot Gear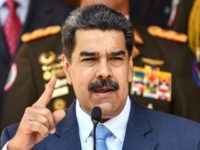 That's kind of cute, but it won't save his a$$.
Canuckistan: Great Time for a 50% Carbon Tax Increase
Spending $2.2 trillion, not all of it constructively, when we are already $26,606,000,000,000.00+ in debt may not be the ideal way to address the economic damage inflicted by the Wuhan coronavirus pandemic, but at least it beats sticking another knife into the economy by jacking up a demented carbon tax by 50% at the worst possible time, as they are doing north of the border. Rebel News reports on what Justin Trudeau et al are inflicting on Canada:
On the positive side, now the whole planet will enjoy perfect weather, thanks to Canada preventing the climate from fluctuating with this economy-smothering tax. (Moonbattery)
If pressed, this brave soldier of allah would also tell you that Boko Haram are 'good people' who only want justice or something…
Fundamentalist preacher Mullah Krekar was on Thursday extradited from Norway to Italy, a decision his lawyer has condemned citing concerns over the COVID-19 pandemic.
"Krekar has today been extradited to Italy," the Norwegian Justice Ministry announced on Thursday.
The 63-year old preacher, real name Najmuddin Faraj Ahmad, was arrested in Norway in July 2019 after an Italian court sentenced him to 12 years in jail for terrorist conspiracy. Italian authorities accuse him of leading an organisation with alleged links to the so-called Islamic State.
.
https://twitter.com/JayChpJones/status/1243492446337732610
https://twitter.com/moltifate/status/1243613774315245568