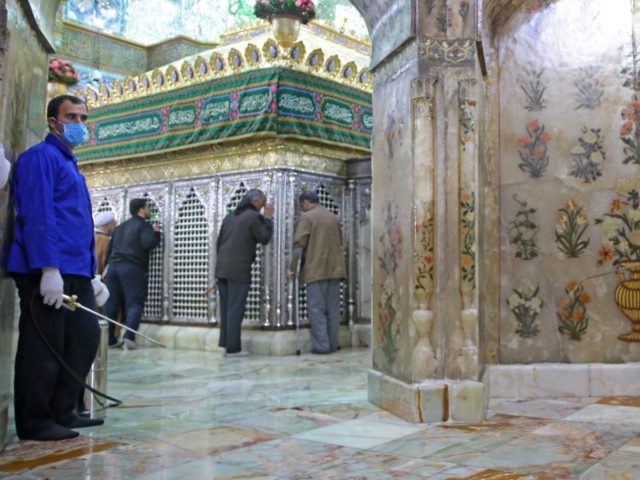 Devout Muslims in Iran who defy coronavirus health warnings were warned Tuesday they could be jailed and flogged after videos emerged of them licking holy shrines to prove their personal invincibility against any threat of infection.
As Breitbart News reported, the faithful have taken to licking and kissing shrines to show they have no fear of infection during the country's escalating coronavirus outbreak. They record the practice and then release it on social media.
Iranians are licking religious shrines to show they are not scared of coronavirus ? pic.twitter.com/jkMGrl4G8L

— MAGA MAN NYC (@Kpags1) March 4, 2020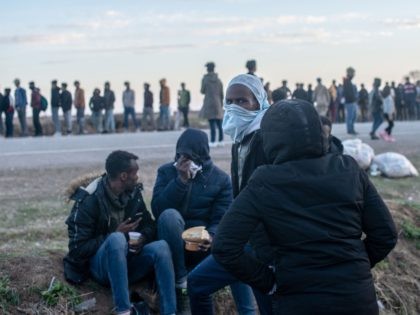 It's not just 'an attack', it's an act of war.  In the context of Mohammedan warfare, al Hijrah, migration, is jihad.
Meanwhile in Turkey
Islamic migrants trying to break into Greece R caught taking children over fires trying to purposely get smoke in their eyes, beat & shake them to make them cry.Then they run to the border for the cameras to show how bad the Greeks are!pic.twitter.com/tVaJSo9S3V

— Covfefe Winston 007 (@RockyWinston007) March 4, 2020
"THE FOLLOWERS OF MOHHAMED WILL CONQUER AMERICA" "DEMOCRACY & FREEDOM ON DEATH ROW" These people are SICK! Just ONE of the reasons we MUST FIGHT 2 KEEP OUR #2A! #2AShallNotBeInfringed #2ADefenders #KAG2020 #VoteRedToSaveAmerica #GoRedStateByState RT?pic.twitter.com/ZnbcLHUBDd

— TrumpGirl2020 (@Here4Trump2020) March 2, 2020
Reporting from the Turkish side of the border, today.#IStandWithGreece #Greece_under_attack pic.twitter.com/j2KdDDtfpe

— The Duke (@john_wayne_gr) March 5, 2020