FACEBOOK APPOINTS NEW CENSORS – TRUMP HATERS AND LEFTIST RANTERS
Facebook has a new oversight board. These are the people you appeal to if you have had content banned – and you think the ban was purely political. But check out the panel members. What a bunch of Trump-hating extremists, and all appointed in time for the US presidential election.
Mustard Logic: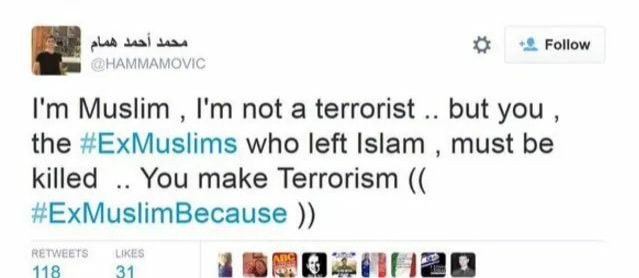 This is happening all over the world, notably in the United States, Canada, and Germany, and no one seems concerned about the implications of it. In fact, no one is even aware of the implications of it except greasy Islamophobes who are unworthy of serious attention.
After Arab countries, now Canada punishes Indian origin man for Islamophobia; terminated from job and removed from school body
By JKR Staff – May 6, 2020
… This all started with several Toronto-area municipalities granting local mosques permission to broadcast the Azaan or call to prayer using loudspeakers during Iftaar (breaking of fast) every day during Ramadan. The move was widely hailed since Muslims could not gather in mosques due to the global coronavirus pandemic. …
More phobe hunting and broadcasting calls to prayer to the false god at Janta
'Disturbing, Islamophobic' tweet about call to prayer in Brampton prompts investigation by Peel school board
May 05, 2020
… "What's next? Separate lanes for camel & goat riders, allowing slaughter of animals at home in the name of sacrifice, bylaw requiring all women to cover themselves from head to toe in tents to appease the piece fools for votes," replied a user by the name of Ravi Hooda. …
More tweeting while phobic at CBC
CAPFORCANADA.COM
Resisting Islam is useless, kaffir. Submit & your life & belongings are safe!