They will keep coming until we start blowing them out of the water.
– Greek City Times
Why are they hiding this VIOLENT ATTACK from you?
Oxford University's Oriel College governors have 'expressed their wish' to remove statue of Cecil Rhodes
The monument is one of dozens on a list of statues Black Lives Matter protesters want to see removed
The board has now decided they want to remove the statue, along with the King Edward Street Plaque 
No more job for you in Hollywood, white boy!
Ava DuVernay has issued an ominous warning to white men who work in the entertainment industry, telling them that she and other powerful black producers may choose not to hire them
.
The new face of black America is a white impostor who identifies as black.
.
Mrs. Butterworth's to Undergo 'Complete Brand and Packaging Review'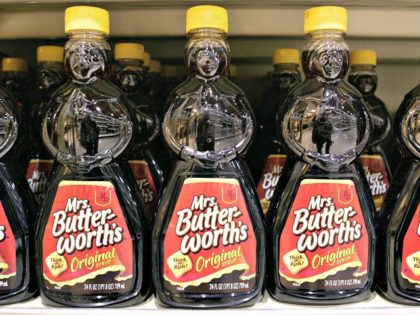 The pancake syrup brand Mrs. Butterworth's — known for its matronly woman-shaped bottle — will undergo a "complete brand and packaging review," a spokesperson for Conagra Brands said.
If she is Abo,  Hussein Obama is a white soy boy.
.
"An Aboriginal activist and former MP wants the state of Victoria to change its name under a new treaty with Australia's First People.
Lidia Thorpe, who represented the Greens in the Victorian Legislative Assembly in 2017 and 2018, is calling for the change because the state is named after British Empire ruler Queen Victoria.
.
'Anything that's named after someone who's caused harm or murdered people, then I think we should take their name down,' she told The Herald Sun."