Update:
'Reparationist' Calls for Creation of 'Pan-African Superstate' at Extinction Rebellion Rally
A self-described "African reparationist" called for the creation of a pan-African superstate at an Extinction Rebellion climate alarmist protest in London.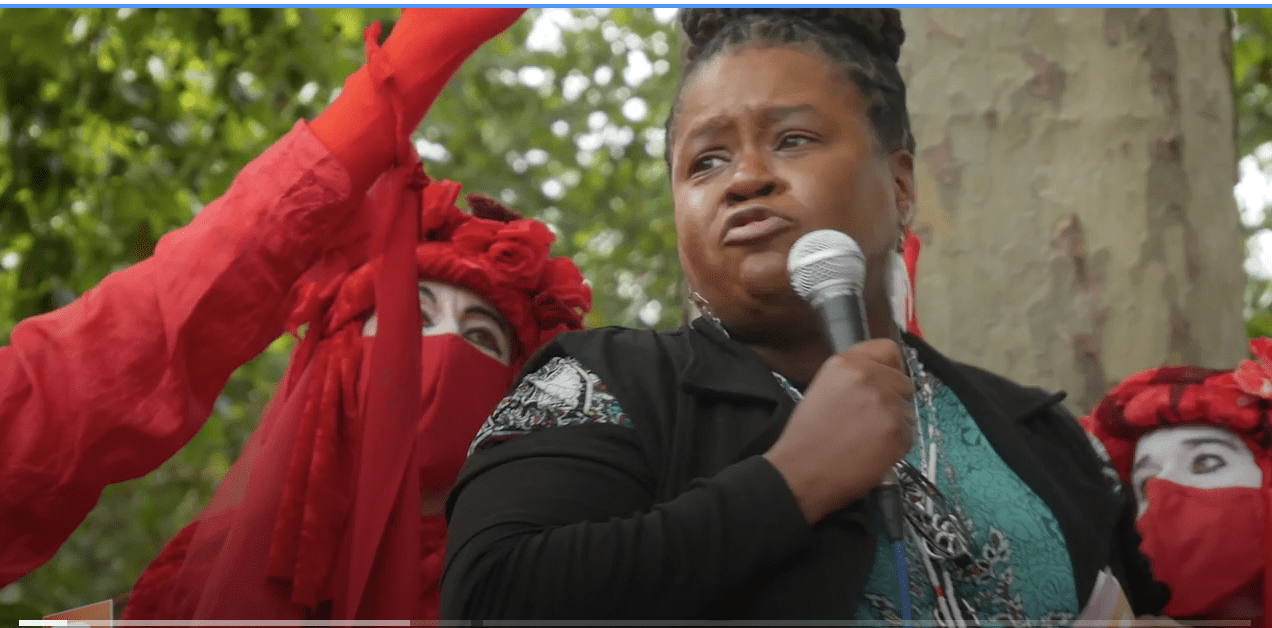 In a Breitbart London exclusive video, Esther Stanford-Xosei spoke before the crowd of mostly white leftist activists on Tuesday, calling for the creation of a pan-African superstate which she referred to as "Maatubuntuman".
Extinction Rebellion blocks delivery of UK newspapers
"We are using disruption to expose their failure to report on the climate & ecological emergency, and their consistent manipulation of truth to suit their own agendas."
"This escalation of our tactics attacks a core pillar of fossil fuel capitalism: A corrupt media owned by and run for the 1%, which feeds us lies about climate change, immigration and economics"
These people are insane. The manipulation of imbeciles with climate rubbish is out of control.
The climate activist  (Soros)- group has erected blockades at printing presses in England and Scotland owned by Rupert Murdoch's News Corp. The sites print The Sun, Scottish Sun, The Times, Daily Mail, Daily Telegraph, and Financial Times. Extinction Rebellion says the blockade is intended to highlight the papers' failure to cover the climate crisis, and Murdoch's influence in the British press.
As the printing presses crank up, Extinction Rebellion groups in North London and Liverpool are taking on the titans of the media industry.
Nearly 80 people are currently blocking the roads leading to two printworks owned by Rupert Murdoch's News Corp – Broxbourne outside of London and Knowsley near Liverpool.
Broxbourne and Knowsley are home to News Corp titles The Sun, The Times, The Sun on Sunday, The Sunday Times, The Telegraph, The Sunday Telegraph, as well as to The Daily Mail, Mail on Sunday and The London Evening Standard.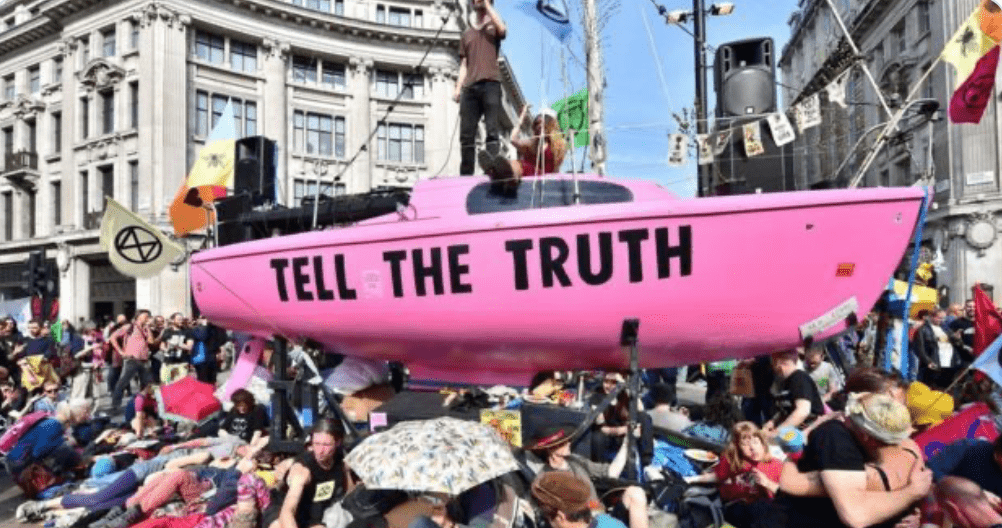 The plan is to maintain the blockade throughout the night, using vehicles and bamboo lock-ons, in order to prevent these papers reaching newsstands on Saturday. People are holding banners that say 'Free the Truth' and 'They want us divided / Stand Together.'