Abo trash (to what we owe the Aboriginals)
FOR PEOPLE WHO CLAIM TO HAVE HAD 50,000 YEARS OF 'CONNECTION TO THE LAND', THEY GOT 'WHITE' MONEY TO STOP THEIR CRIMINALITY AS THEIR PARENTS NEVER TAUGHT THEM RIGHT FROM WRONG!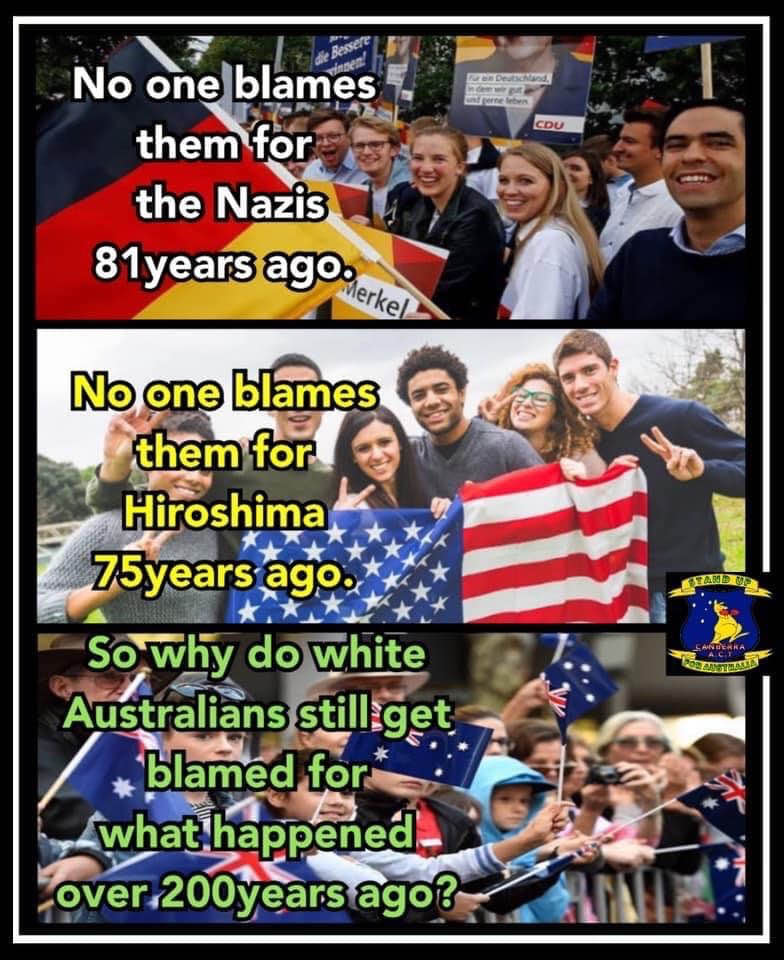 "…The station recently received just over $4.5 million of funding from the Territory Government to run intensive youth work camps for the next five years…"
Kids falling through the cracks of the education system or getting tied up in crime are heading to a new Indigenous-run youth work camp in the Top End to learn life lessons classrooms can't teach.
4.5 million, to teach indigenous people their own bush skills? What the fuck have they been doing for more than 60,000 years ? Waiting for the white fella to pay them to do it ?
THE 'HISTORY' OF BRUCE PASCOE. IT'S NOT TRUE
Australia's greatest historian, Professor Geoffrey Blainey, on the Bruce Pascoe scandal:
Is Pascoe, the "Aboriginal" historian, right to claim that Aborigines were actually "farmers" living in "houses" in "towns" of "1000 people" – and should the ABC be peddling Pascoe's theories?

BRUCE PASCOE SCANDAL: TEACHERS GIVEN STUDY GUIDE FOR FAKE HISTORY
Reason is dead. Tony Thomas has written about yet another study guide for teachers to promote the fake history of "Aboriginal" historian Bruce Pascoe. There's not the slightest attempt to check Pascoe's preposterous claims that Aborigines were in fact "farmers" living in "towns" of "1000 people" with wells "70 feet deep" and animal "pens".
Another load of 'Emu' Droppings
Tony Thomas Quadrant Online 18th August 2020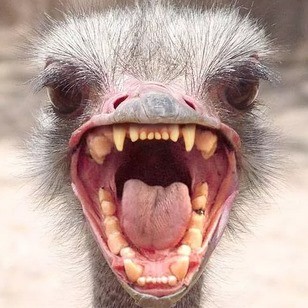 Would-be "Aborigine" Bruce Pascoe and his Dark Emu fairy tales of pre-contact farmers and town-dwellers are becoming mainstream in schools. As I described last month, "Teachers' Resources" for Dark Emu, authored by credulous Williamstown (Vic) High School teachers of geography and humanities, are tailored to 16-year-olds.
Decolonizing Light investigates the reproduction of colonialism in and through physics and higher physics education and explores ways of academic decolonization.
Even more than other sciences, physics is a white male dominated field and, thus, a mirror of colonial patterns and social inequality.
Demand to end native title royalties rorts as people left dirt poor
Paige Taylor, Chris Mitchell The Australian August 14, 2020
Claims of gross mismanagement of native title royalties have prompted calls for a full judicial inquiry into governance of Aboriginal corporations, amid suspicions some powerbrokers may have stolen funds that should have been shared among local communities. Several Indigenous corporations and "charitable trusts" — which were ostensibly established to…
Look out, Lidia's parading to parliament
Corrine Barraclough The Spectator Australia 20 August 2020
.
In case you're under the illusion that 2020 cannot possibly get any worse, I'm afraid I bring bad news. Lidia Thorpe, the new Richard Di Natale, is preparing to head to Canberra for her first day in the Senate next week. It gets worse. She's planning to wear a cunning disguise as a Black Lives Matter protestor: …
Just kidding. We do in fact have a Black Lives Matter and Stop Adani activist heading to our parliament.
.
The bite-back to her post on social media was swift and fierce.
One was brief and to the point: "Supporting a Marxist terrorist movement! Oh well it won't be the first time the greens have."
The extremist, exhibitionist activist troublemaker has been in the news before.
.
As a good Green, she demands transparency.
.
Yet Thorpe is the person who slammed queries over the governance the "Pay the Rent" movement and the monies it raises as racist.
And now that Canberra calls, you may or may not be surprised to learn that her message is rather confusing.
.
Thorpe claimed she wants to "bring this nation together".
Yet, here she is in a Black Lives Matter mask?
Black Lives Matter is a wolf in sheep's clothing, not a grass-roots organisation dedicated to fighting racism.
.
The movement seeks to demonise the police, portray them as "racist" and perpetuate a false narrative.
.
Speaking of "false narratives", Thorpe has described Brisbane Immigration Centre as "Australia's concentration camps 2020".
Now, here she is once again, proving that cheap stunts are fine as long as the politician is of the left.
.
Come on, have we not all suffered enough already?
.
PS: Talking of cheap stunts, Thorpe is really going for two bites of the cherry. There's the Tweet — and the possibility she has been advised she may well get away with fronting parliament in her activist attire. House of Representatives Practice, the bible of parliamentary procedure, says "Clothes with printed slogans are not generally acceptable in the Chamber, and Members so attired have been warned by the Chair to dress more appropriately." Australian Senate Practice, however, shows the more relaxed attitude of the upper house. "There are no rules laid down by the Senate concerning the dress of senators. The matter of dress is left to the judgment of senators, individually and collectively, subject to any ruling by the President," it advises. "The rules of the Senate are directed at creating an appropriate framework for debate, and the conduct of senators is regulated only in so far as it is relevant to the maintenance of order. The question of appropriate dress is a matter that has been left to custom and the judgement of senators, except where a question of order arises."