France: Muslim migrant who stabbed two in attempt to target Charlie Hebdo entered country as unaccompanied minor
The boy has potential. Has his mosque been investigated? Have his coreligionists been arrested & charged? I won't hold my breath.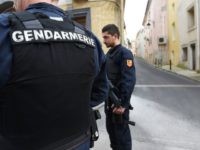 That's what Mohammedans do. That's how they establish the sharia.
Women in several cities in France have reported being assaulted in the streets by young men in recent weeks, allegedly for wearing skirts. One woman was punched in the face.
Earlier this week, a 22-year-old woman in Strasbourg named Elisabeth was the victim of an assault by three young men, with two holding her while the third man punched her in the face and left her with a black eye.
Very soon they'll need 70.000, and then even more….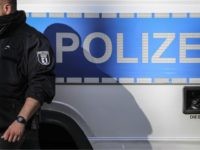 Again, the rape of infidel women is not a crime under Mohammedan law.
Two Iraqi migrant Muslim brothers are on trial in a Berlin court after being accused of dragging young women into an SUV and then raping them for hours.
The brothers, 33-year-old Wisam and 25-year-old Karrar, were born in Baghdad and have been in custody since March of this year. They are accused of several rapes dating back to March 2018, some of which involved both of the brothers.
That's also fake news. Half of them are resident Mohammedans, the other half are recent arrivals.
You wanna be careful with the word 'Nazi', but old habits & hatreds die hard.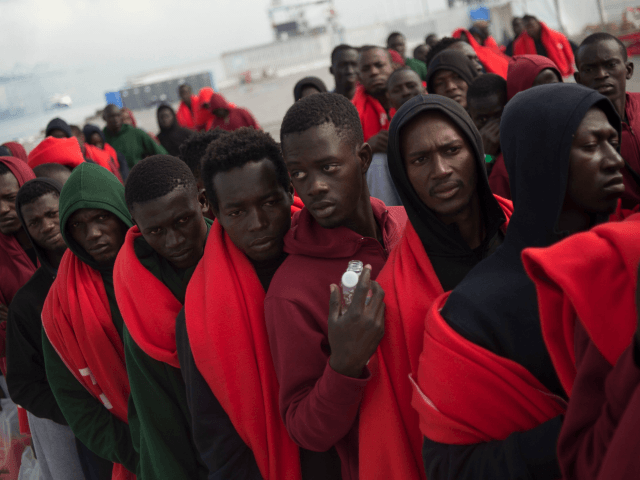 'We wish we'd stayed in France': Four Sudanese asylum seekers who crossed the Channel in a dinghy and are now being held in converted Army barracks in Kent complain they are 'being kept like animals in pens'
Four Sudanese asylum seekers moved to former Army barracks in Folkestone
No Moslem is an 'asylum seeker'. All Moslems are soldiers of allah. No African is entitled to welfare in Europe.
The men, who said they are in their 20s and 30s, all fled the war-torn Darfur 
They were plucked from the water by a Border Force patrol two months ago
The four Sudanese asylum seekers on the beach near the Folkestone camp where migrants began arriving last week
BoJo, clueless, helpless, hopeless. The guy is a complete flake.
The government has admitted that there is no central planning to deal with the organization, even as it "allows the extremist network to grow, it puts in place the financial network and it radicalises people." Now some politicians are calling for the Muslim Brotherhood to be banned from Britain. But apparently that penalty is reserved only for foes of jihad violence and Sharia oppression of women. The Home Office some time ago banned Martin Sellner, Brittany Pettibone, Lauren Southern and Lutz Bachmann from entering, all for the crime of opposing jihad terror and Sharia oppression, and thereby made it clear that it is more authoritarian and unwilling to uphold the freedom of speech than ever – at least when it comes to criticism of Islam, Muslim rape gangs, and mass Muslim migration.
The bannings of Sellner, Pettibone, Southern, and Bachmann were just part of a long pattern. Pamela Geller and I were banned in 2013, apparently for life, also for the crime of telling the truth about Islam and jihad. Just days after Geller and I were banned, the British government admitted Saudi Sheikh Mohammed al-Arefe. Al-Arefe has said: "Devotion to jihad for the sake of Allah, and the desire to shed blood, to smash skulls, and to sever limbs for the sake of Allah and in defense of His religion, is, undoubtedly, an honor for the believer. Allah said that if a man fights the infidels, the infidels will be unable to prepare to fight."
And Syed Muzaffar Shah Qadri's preaching of hatred and jihad violence was so hardline that he was banned from preaching in Pakistan, but the UK Home Office welcomed him into Britain.
The UK Home Office also admitted Shaykh Hamza Sodagar into the country, despite the fact that he has said: "If there's homosexual men, the punishment is one of five things. One – the easiest one maybe – chop their head off, that's the easiest. Second – burn them to death. Third – throw 'em off a cliff. Fourth – tear down a wall on them so they die under that. Fifth – a combination of the above."
Theresa May's relentlessly appeasement-minded government also admitted two jihad preachers who had praised the murderer of a foe of Pakistan's blasphemy laws. One of them was welcomed by the Archbishop of Canterbury. Meanwhile, the UK banned three bishops from areas of Iraq and Syria where Christians are persecuted from entering the country. The asylum application of a Christian family facing a death fatwa in Pakistan was three times rejected. But an ISIS bride was let back in and given a taxpayer-funded house, despite the fact that she has an ISIS flag on her Twitter account. No terror charges for her, of course.
The British government has long ago left behind any commitment to basic human decency.
"Muslim Brotherhood threat grows as British government fails to take coordinated stand," by Thomas Harding, The National, September 25, 2020:
Fears have been raised that a lack of coordination within the British government is allowing the Muslim Brotherhood threat to grow.
Whitehall has admitted that there is no central planning between key departments in dealing with the organisation that is proscribed as a terror group in several Middle East countries.
The position has been described as "shocking" by politicians who have called for the organisation to be banned in Britain.
The government's lack of coordinated action came to light after Ian Paisley, MP asked the Home Office what discussions it "has had with Cabinet colleagues on the activities of the Muslim Brotherhood?" in a written Parliamentary Question.
In response, James Brokenshire, the Home Office minister, said: "There has not been formal inter-Ministerial engagement on the Muslim Brotherhood."
The reply has been condemned as there are increased worries that the Brotherhood is growing in influence in Britain despite its close ties to militant groups such as Hamas in the Gaza Strip. Additionally, the US considered designating the Muslim Brotherhood a terrorist organisation last year.
Mr Paisley, from Northern Ireland's DUP, told The National that the response was "shocking" and asked why the Home Office was not coordinating with the Foreign Office, Ministry of Defence and the Communities Department to tackle the Brotherhood's influence.
"I take the view that Muslim Brotherhood are the framework that allows the extremist network to grow, it puts in place the financial network and it radicalises people.
"I think the government really needs to up its game and say to anyone, 'if you're involved Muslim Brotherhood it's an outlawed organisation and you're going to jail'. That unfortunately doesn't appear to be the will of the government, yet. The Home Office answer certainly suggests that it's standing still or going backwards as opposed to going forwards."…
MPs from the ruling Conservative Party have also called for the government to ban radical organisations who use Britain as a base to raise funds and radicalise Muslims through community-based organisations and institutions. "I think we have been far too soft for far too long," Andrew Rosindell, MP, previously said….