Hint: it's not "Dr" Mohamed Irfaan Ali, who just managed to deceive Guyana.  Scroll down below the fold to find out.
"In 1998, Guyana joined the Organisation of Islamic Cooperation.[4]"
Twenty-two years later it has a Muslim president.

GEORGETOWN, Guyana, Mon. Aug. 3, 2020: One hundred and fifty-two days after voters in Guyana went to the polls on March 2nd, the South American CARICOM nation finally saw its election results declared Sunday and a new government sworn in.
Dr. Mohamed Irfaan Ali, a former housing and tourism minister in the Peoples Progressive Party/Civic government, was sworn in by Chancellor of the Judiciary, Justice Yonette Cumming at the Arthur Chung Conference Centre as the 10thPresident of the Cooperative Republic of Guyana and its first practicing Muslim head of state in South America.
Ali's swearing in came after Chief Elections Officer Keith Lowenfield finally submitted the results of the March 2nd polls to the Guyana Elections Commission, (GECOM), using the recount figure.
But while OAS Secretary General, Luis Almagro, congratulated the new President of Guyana on his election, the organization said it is clear there are weaknesses in Guyana's electoral system that must be addressed.
The PPP/C won 33 seats in Guyana Parliament compared to the APNU+AFC coalition's 31.
All eyes will be on the new administration to see what immediate changes are implemented as it gears up to manage billions in newfound oil wealth. Ali in his campaign for office, had emphasized the need for transparency and adherence to globally-recognized standards of governance for Guyana's nascent oil sector, which is expected to transform Guyana's development.
He has also committed to establishing a Sovereign Wealth Fund protected against political interference, and to strengthen Guyana's ability to uphold the Santiago Principles and the global requirements of the Extractive Industries Transparency Initiative.
Ali, 40, was born to a Muslim Indo-Guyanese family in Leonora, a village in the West Coast Demarara region of Guyana. The child of two educators and one of two sons, Ali also spent much of his formative years on the island of Leguan. He is a past student of the Leonora Nursery and Primary schools and Cornelia Ida Primary. Ali completed his secondary education at St. Stanislaus College in Georgetown, Guyana. He holds a doctorate in Urban and Regional Planning from the University of the West Indies.
In the campaign for the Presidency, Ali ran on a mainly economic platform, citing declining growth and increased joblessness under the Granger Administration and committed to creating 50,000 new jobs over five years.
He is married to Arya Ali and the couple has one child.
The former President, David Granger, for his part called for his supporters to remain calm after five months of holding out, adding that his coalition "will challenge the declared results lawfully, peacefully and purposefully."
Meanwhile, Guyana's new prime minister is former GDF Chief of Staff Mark Phillips while former President Bharrat Jagdeo was sworn in as vice president. Anil Nandlall was sworn in as attorney general and Gail Teixeira as Minister of Parliamentary Affairs. Other Cabinet appointments are to be made later.
————————————
Per Mohamed's Wikipedia page, he has been hounded with allegations of corruption and it took 152 days for the presidential election to come to a conclusion.
He was selected as the presidential candidate for the People's Progressive Party/Civic on 19 January 2019.[8]
His selection came at a time after Ali had been charged with 19 counts of conspiracy and fraud by Guyana's Special Organized Crime Unit (SOCU).[9] Ali's lawyers questioned the legality of these charges, and claimed that they were political in nature and "trumped up".[10] At the time when Ali was running for president, the charges had never been brought to a full Court hearing.
Immediately following his selection, Ali was accused of academic fraud, with opponents claiming that when Ali was in his early 20s, he had mis-represented one of his qualifications.[11] Ali was also indicted on 19 charges of other fraud for allegedly defrauding the State of over $174M between the period 2011 and 2015, allegedly conspiring with persons unknown to "greatly undersell" 19 plots of state lands at Plantation Sparendaam and Goedverwagting in East Coast Demerara to current or former government officials. The trial on the matters was postponed several times. He was granted self bail on the charges. The lands, which were sold for $39.8M, are valued at $212.4M, according to the Special Organized Crime Unit (SOCU).[12]
(Source: newsamericasnow.com)
Okay, the First South American President  was: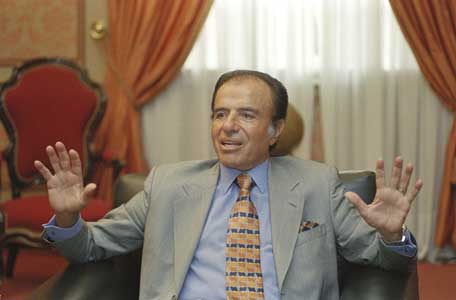 Carlos Saúl Menem (born 2 July 1930) an  Argentine politician who was President of Argentina from 8 July 1989 to 10 December 1999. … Born in Anillaco to a Syrian family, Menem was raised as a Nusayri Muslim, but later converted to Roman Catholicism to pursue a political career.
.
 He was buried as a Moslem. While he ruled Argentina, he got Saudi Arabia build the biggest mosque in South America.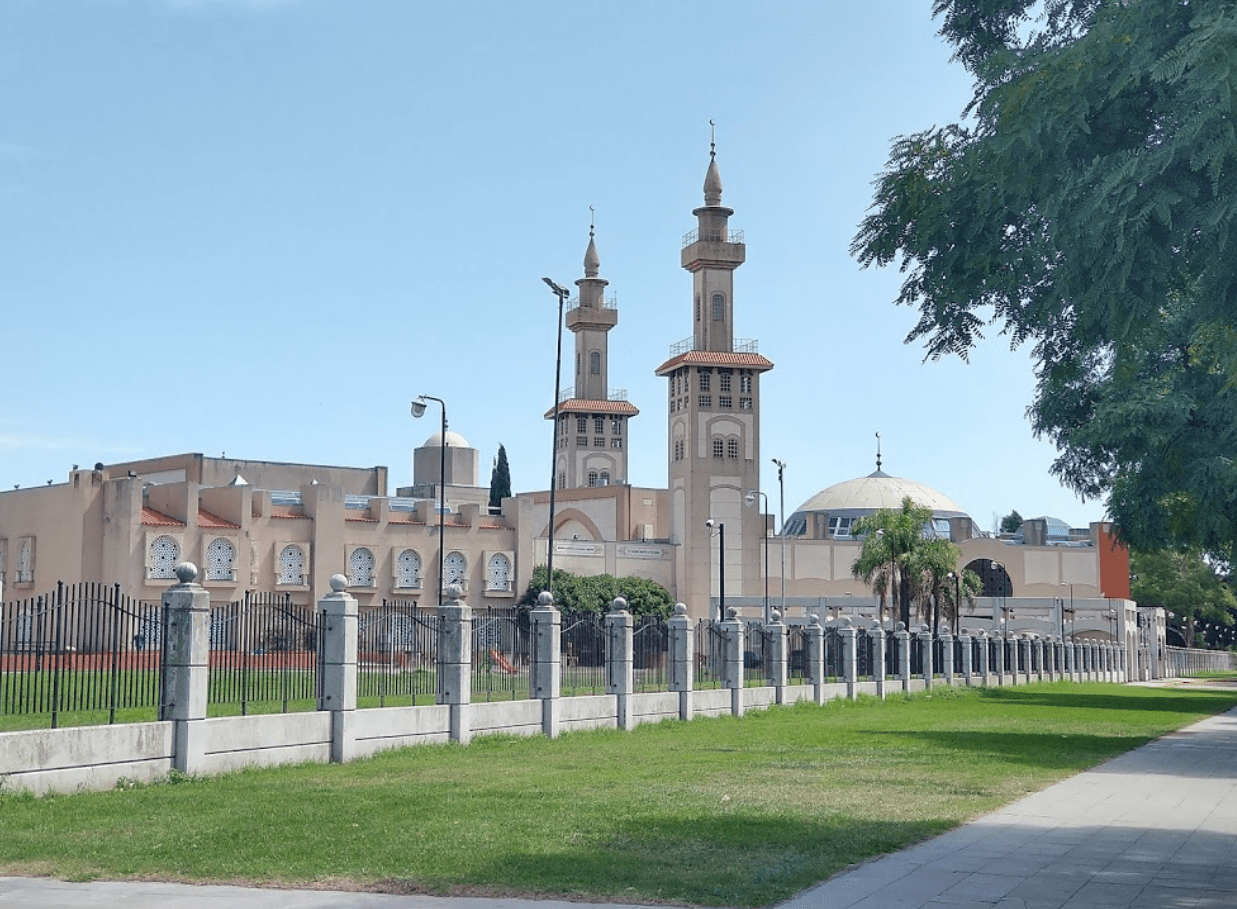 The Islamic Cultural Center "Custodian of the Two Holy Mosques King Fahd in Argentina" (Spanish: Centro Cultural Islámico "Custodio de las Dos Sagradas Mezquitas, Rey Fahd" or CCIAR) is a mosque and center for Islamic culture located in Buenos Aires, Argentina. It is named after King Fahd of Saudi Arabia.
.