Anything but the Hunter Biden scandal. The enemedia is circling the wagons for their candidate, as usual.
The big story of the day is this:
Blockbuster Report Reveals How Biden Family Was Compromised By China
Hunter Biden is partnered with the Chinese state. Entire investment partnership is Chinese state money from social security fund to China Development Bank. It is actually a subsidiary of the Bank of China. This is not remotely anything less than a Chinese state funded play.

.@TedCruz on Fox News points out how ABC, CBS, CNN, MSNBC, and NBC all refused to carry the Tony Bobulinski press conference and that it's only a continuation of the censorship from Big Tech and the media to prevent "the American people" from "hear[ing] the facts" pic.twitter.com/o7V1hgJhL4

— Curtis Houck (@CurtisHouck) October 23, 2020
https://twitter.com/keepfighting150/status/1319394507079680002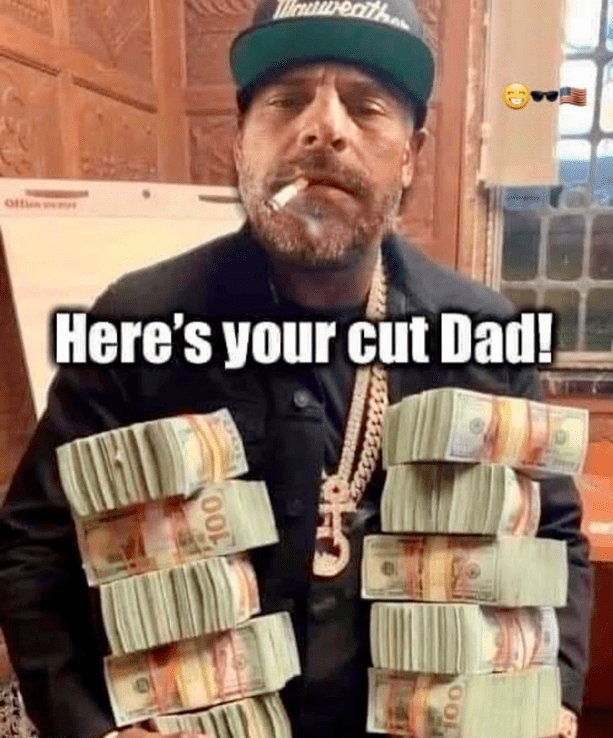 I can see why Joe Biden is so proud of his son. (Now imagine the media reaction if this was one of Trump's offspring!) pic.twitter.com/UKSP3oHn3y

— Dinesh D'Souza (@DineshDSouza) October 14, 2020
https://twitter.com/ScrapperChris/status/1319278212665405446