Khan Says 'It's Never Been More Hard to Be a Muslim' Because of Trump, Claims Prez Bullied Him for His Faith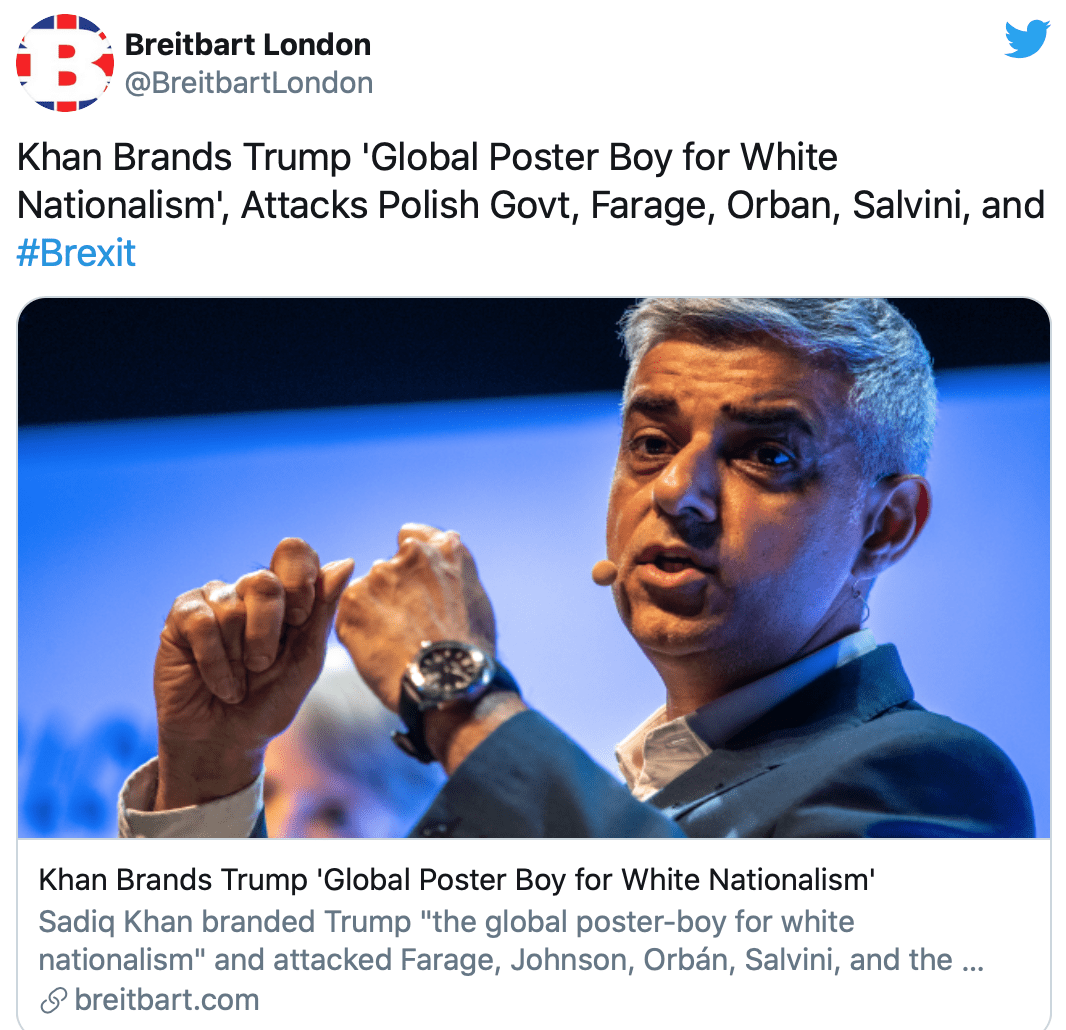 Sadiq Khan, the left-wing Mohammedan Mayor of London, had claimed President Trump picked on him purely because of his religion, and that "it's never been more hard to be a Muslim" because of him.
Mayor Khan made the comments in an interview with the anti-Brexit radio personality James O'Brien, welcoming the media-proclaimed but still contested victory of Joe Biden and Kamala Harris in the U.S. elections.
This piece of excrement in human form launched the vilest attacks against #Trump. Now, in typical Mohammedan fashion, he plays the victim?  Khan is repugnant.
Pakistan where Christians, Ahmadis & other religious minorities are prosecuted, forced to convert & sometimes killed when accused of blasphemy is concerned about religious intolerance & hate speech in the US. https://t.co/fvZ8wDBcMS

— Rita Panahi (@RitaPanahi) November 9, 2020