Donald Trump: 'Facts Are on Our Side' in Election Fight, but 'Time Isn't'
President Donald Trump admitted to reporters Thursday that though facts are on his side in the legal fight over the results of the election, time is not.
"As to whether or not I can get this apparatus moving this quickly–because time isn't on our side…," Trump said. "Everything else is on our side. Facts are on our side."
https://twitter.com/truthforu2020/status/1332123325993201666
Trump's legal team says that they will be appealing today's decision in Pennsylvania and take the case to the United States Supreme Court.
1. It's very unfortunate that the two federal courts in Pennsylvania are slamming the door shut and rejectIng serious equal protection issues and preventIng discovery on fraud issues.  And these opinions are very political in nature.
2. There's a second case in Pennsylvania state court where the rogue state Supreme Court has stepped in to try to prevent the court from actually conducting a hearing. We will know more about that on Monday.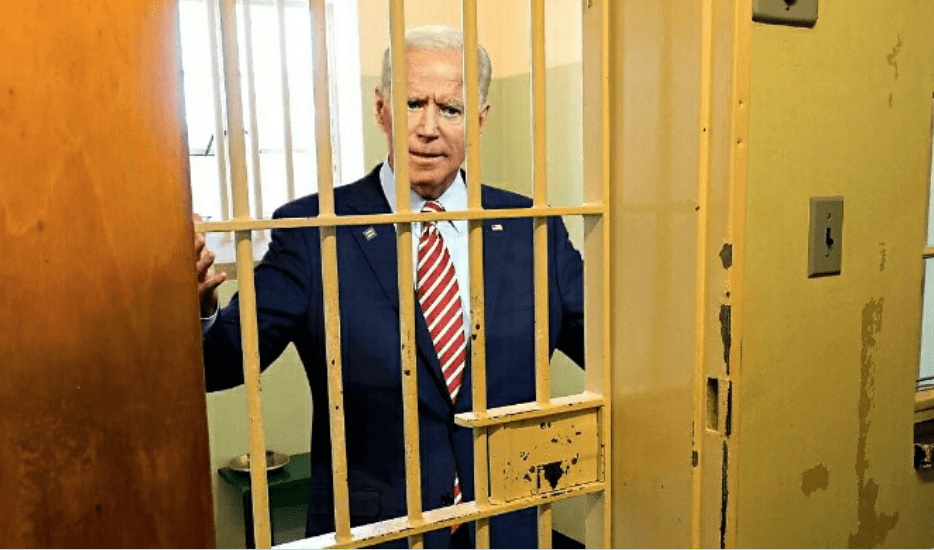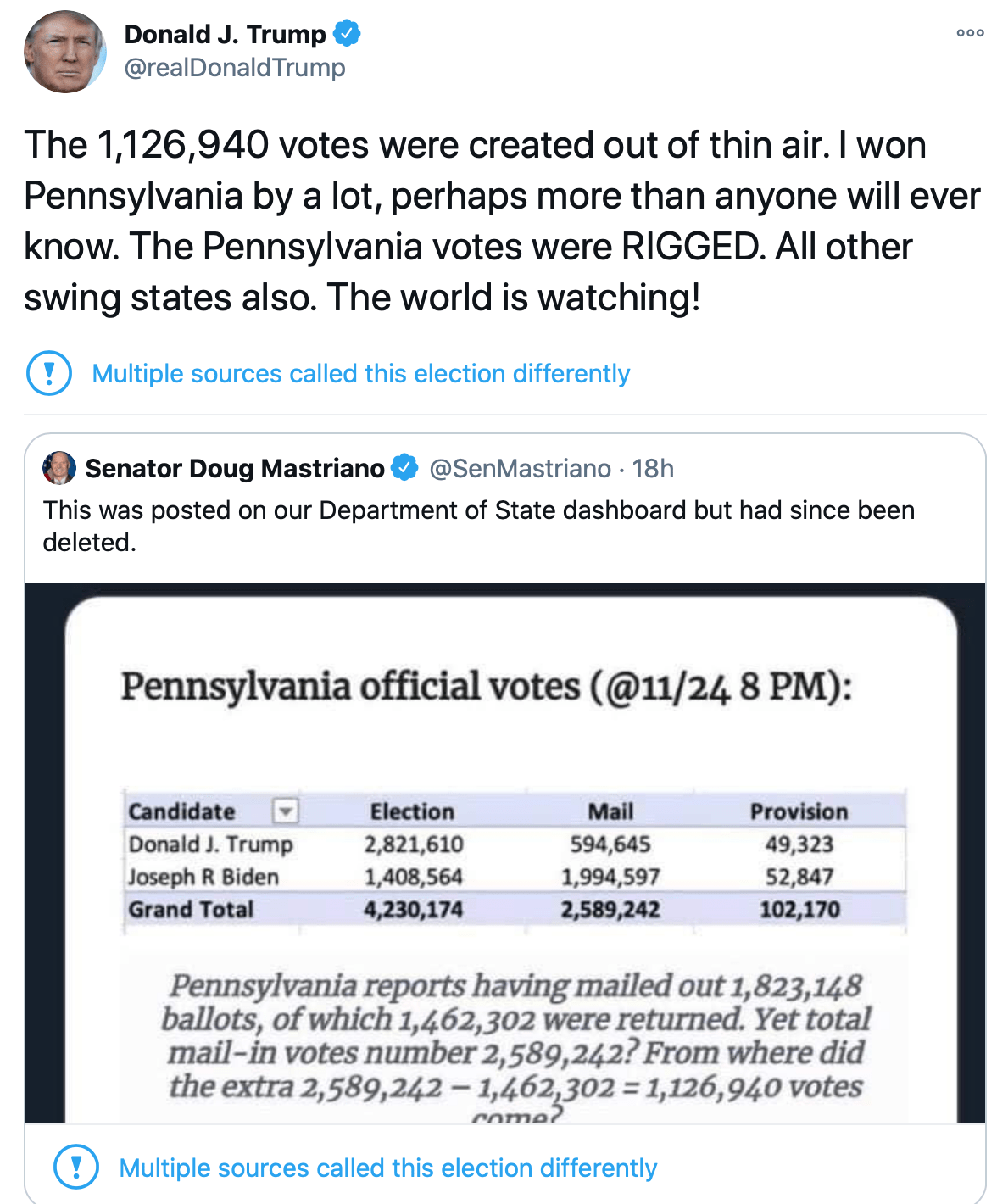 Former Louisiana congressman, Woody Jenkins who now runs several small town Newspapers, has done more investigation into #voterfraud of @realDonaldTrump election than @FoxNews !! The data and proof of Widespread Fraud that this small paper has uncovered is amazing #fraud pic.twitter.com/FllzkEX8Ok

— #CurtisRay (@CurtisJefferySr) November 28, 2020
ALERT: PA Judge rules in favor of Republicans including that they have established a likelihood to succeed on the merits based on the Constitution.https://t.co/DhB4XXQTVK

— Katrina Pierson (@KatrinaPierson) November 28, 2020
If the media were honest, this would be front page news in every paper for months…

H/T: @Vladtepesblog pic.twitter.com/Q6wN1Bl9uT

— TundraTabloids (@TundraTabloids) November 28, 2020