Joe Biden's transition website is at "buildbackbetter.com." This phrase is used widely by the World Economic Forum, the creators of the Great Reset movement.
The stated purpose of this movement is to use the coronavirus pandemic to create a New World Order. They want a totally communistic system, where there exists nothing but the very poor and the very rich. The very poor will be a mixed multitude of racial garbage, while the elite sits on top.
Dr. Fauci Says Coronavirus "Won't Be A Pandemic For Much Longer"
In the latest example of the often conflicting messages about the coronavirus, Dr. Anthony Fauci said Thursday that COVID-19 "won't be a pandemic a lot longer" thanks to the rapid progress on vaccines. His message was seemingly out of step with that of President-elect Joe Biden, who has urged Americans to keep wearing those masks as cases surge to new records and the world faces a long, dark winter before vaccine distribution can begin.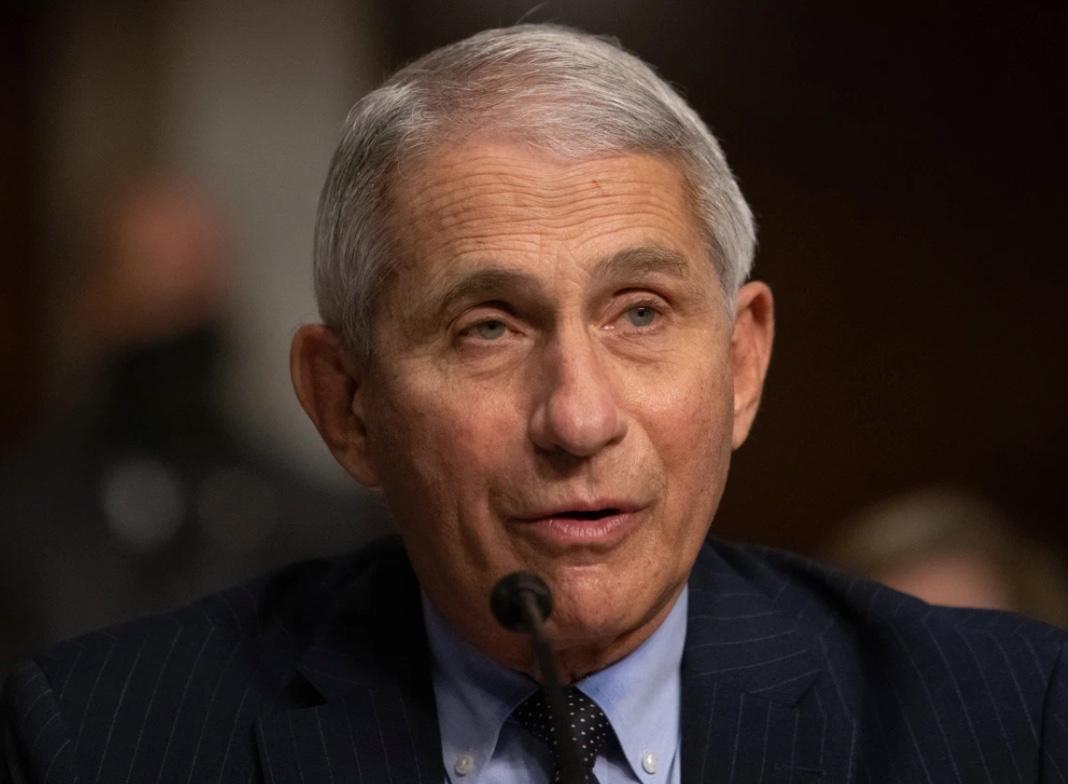 Of course, as WHO and the Gates Foundation struggle to raise some $18 billion for their 'Covax' program to help vaccinate poorer nations, we've seen some scientists warn that certain countries like India and others likely won't ever be able to distribute mRNA vaccines like those being manufactured by Pfizer and Moderna, due to the complexity of shipping and storing the vaccines, which must be kept at sub-zero temps.
"Certainly it's not going to be a pandemic for a lot longer because I believe the vaccines are going to turn that around," Fauci said.
*****
Kayleigh McEnany brandishes 200 pages of affidavits alleging voter fraud as she appears on Hannity a day after being cut-off by Fox for unsubstantiated claims – as former RNC chair admits the numbers are too small to make a difference
White House press secretary Kayleigh McEnany claimed to be holding 234 pages of affidavits from Michigan on Fox News on Tuesday as she reiterated claims of voter fraud
White House press secretary Kayleigh McEnany claimed to be holding 234 pages of affidavits from Michigan on Fox News on Tuesday
She alleged that they detailed incidents in which 60% of one batch of ballots had the same signature and 35 had no voter record but were counted anyway
She added that one woman claimed her deceased son had voted
She made the claims with no interruption despite Fox cutting away from her press briefing on Monday stating that her allegations were unverified 
Earlier on the show, RNC Chair Reince Priebus warned the GOP could only appeal so far unless they found larger cases of fraud 
White House press secretary Kayleigh McEnany appeared on Fox News to present 234 pages of affidavits she claimed were proof that election fraud took place, as she listed new cases the Trump campaign alleges to have uncovered. 
Her appearance on Hannity came a day after the network cut away from McEnany as she spoke in a 'personal capacity', claiming that they could not air her claims of fraud as they were unsubstantiated. 
Yet she was given free reign on Tuesday night, listing a number of allegations as both she and RNC Chair Ronna McDaniel vowed that they would continue to contest the election result until the end. 
McDaniel revealed that they have now received claims of 11,000 incidents of fraud from witnesses and have compiled 500 affidavits from these witnesses so far, as they work slowly to verify their claims. So far Republicans have filed a tiny handful of affidavits making it impossible to verify McEnany's claims that the 500 contain fraud.
Yet their claims of new evidence came just minutes after former RNC Chair Reince Priebus warned Hannity that if the GOP is to continue fighting for the chance to appeal the results they have to stop trying to make claims of fraud in places which they convincingly lost.
Despite broadcasting the claims of fraud from Trump-loyal Republicans over the past few days, Fox has announced Joe Biden as winner, as have the other major networks. 
McEnany claims she is working in a 'personal capacity' for the Trump campaign; as a government employee she is forbidden from speaking on political issues. It is unclear if the Harvard law graduate – she got in on a transfer – is speaking in her capacity as an attorney.
WATCH: @kayleighmcenany runs through the shocking allegations of voter irregularities revealed in 234 pages of signed and sworn affidavits.

"These are real and anyone who cares about transparency and integrity of the system should want this to proceed to the discovery phase." pic.twitter.com/hesu7C9y77

— Trump War Room (@TrumpWarRoom) November 11, 2020
More on Fraudci:
That's not to say the virus isn't here to stay in some form, he added.
"I doubt we're going to eradicate this," he said. "I think we need to plan that this is something we may need to maintain control over chronically. It may be something that becomes endemic that we have to just be careful about."
Biotech and pharma companies around the world have been racing to develop safe and effective vaccine against the virus, and earlier this week, Pfizer and BioNTech announced that their candidate was more than 90% effective in a late-stage study. Moderna also said on Wednesday that it had enough data to assess its shot's efficacy. The company didn't say when the results would be released, but Dr. Fauci has said that the emergency approval could come within a week.
Dr. Fauci, the director of the US National Institute of Allergy and Infectious Diseases, was speaking at an event organized by Chatham House.