CNN fake news turds talk to like-minded libturds who assure us that "there is no evidence of voter fraud".
If they audit CA The numbers will be breathtaking. Illegals are automatically put on voter rolls when they get a driver's license in CA. The irony is that illegals cannot get a drivers license but the law is not applied to them.
RUT ROH!

"Black Lives Matter Leader To Biden And Harris: 'We Want Something For Our Vote'"https://t.co/VAuAN0IY8J#BlackLivesMatter

— Larry Elder (@larryelder) November 11, 2020
Give them Wakanda!
You bet he will. Because the climate racket is a license to steal.
Libturds are too dumb to realise what they got themselves into.
CBS: Joe Biden to Demolish Legal Wall Against Migration
Joe Biden's team plans to abandon agreements with Central American countries that created a legal wall against global migrants, according to CBS News.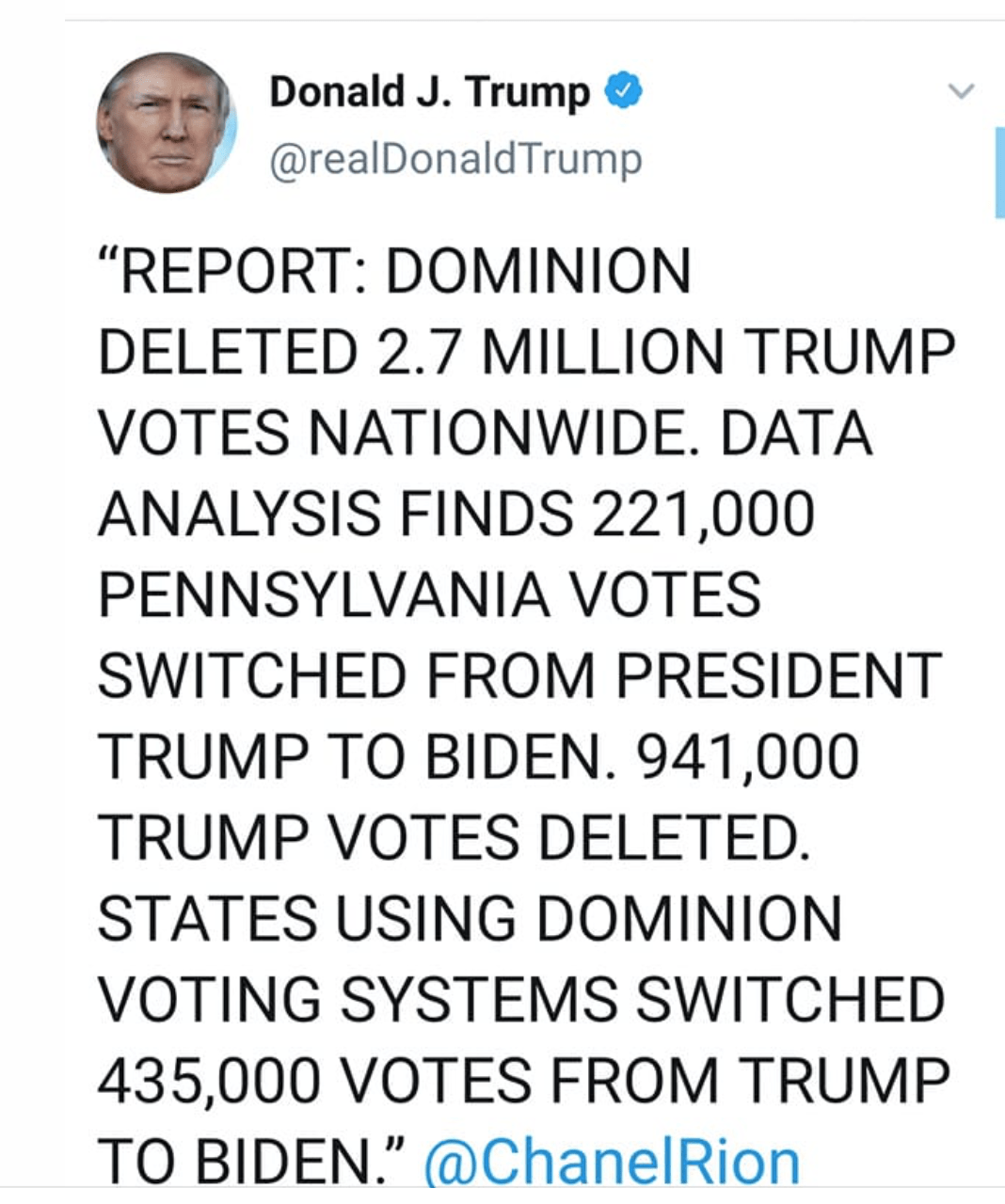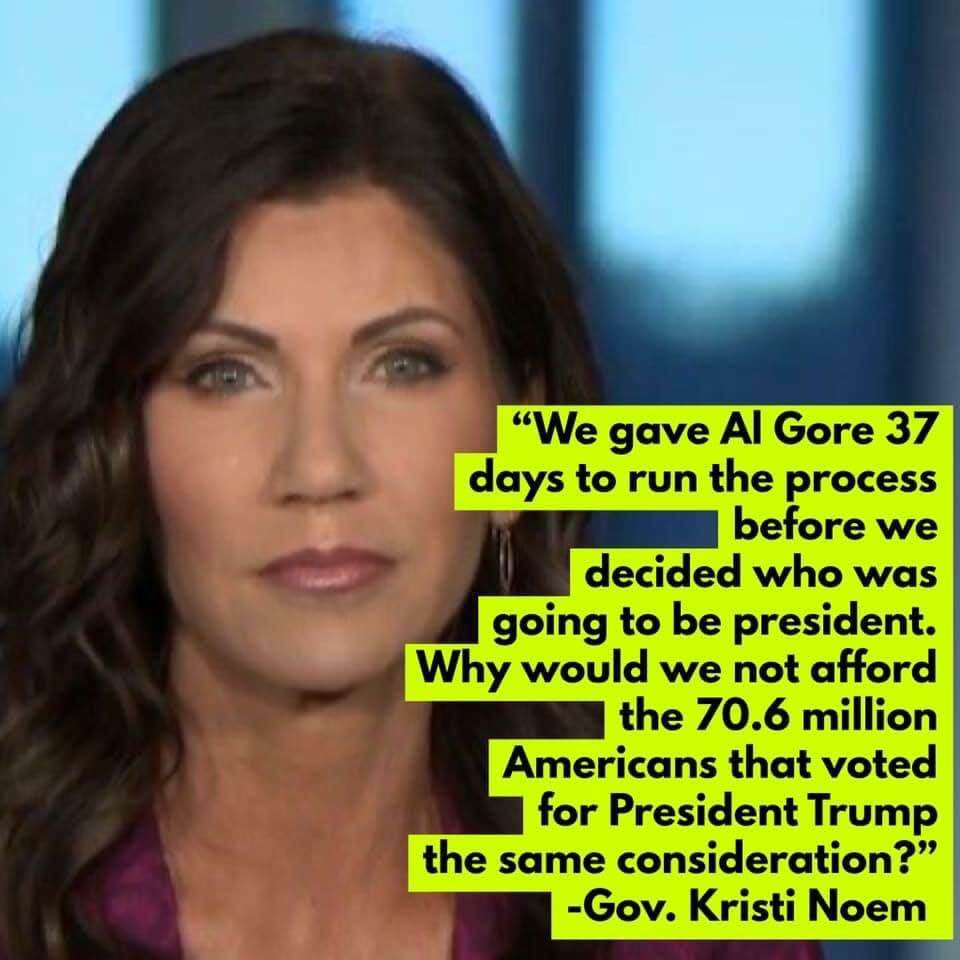 Critics of Donald Trump's litigation have short memories
The Mocker The Australian November 12, 2020
.
I am posting this not because I agree with it, I post it for how queer & twisted the wakademic commentariat is DownUnder.
Like him or loathe him, US president-elect Joe Biden has won the presidential election. But it does not follow that he should be president. In fact, he should not, and there are sound grounds to refuse his elevation, even if it goes against majority opinion. To argue democracy should be paramount is to misconstrue how it functions in the republic. Americans talk about democracy like it is sacred. The more democratic American government is, the better. The people are supposed to rule. But that is not the premise that underlies America's political system. Most of the men who founded the country feared the tyranny of majority rule.
.
Before he became president, James Madison wrote that systems of government based upon "pure democracy' were "incompatible with personal security or the rights of property". After he left the presidency, John Adams wrote that "Democracy never lasts long. It soon wastes, exhausts and murders itself."
.
That is not to say the founders rejected democracy. They designed a system with democratic features. The people had a voice. They could, for instance, directly elect members of the House of Representatives. But the founders also self-consciously limited the people's voice.
.
For example, the Bill of Rights is undemocratic. It limits the federal government's power in profound ways, ways the people often dislike. The Supreme Court too is undemocratic. Its justices wield extraordinary power for as long as they wish without any being answerable to anyone. It matters not if the majority of Americans oppose the court's rulings. The only way to change the system is through amending the Constitution, and that is a cumbersome process. But even that is undemocratic. Unlike Australia, it does not require a referendum.
.
Technically speaking, Biden was not elected on November 3. Under the Constitution, the real election will occur on December 14. That is when electors in each state cast their votes. Put yourself in their position. Would you bestow the presidency on Biden when he is already showing signs of mental decline?
.
If inaugurated, he will be the oldest American president. He turns 78 this month. To put that in perspective, Ronald Reagan was 77 when his presidency ended, yet well before that White House aides observed his forgetfulness and his tendency to fall asleep in meetings. Think about potential consequences. Among Biden's responsibilities will be that of Commander-in-Chief. The president is supposed to be capable of launching nuclear weapons within minutes, on his own authority. In the words of former National Security Agency Director Michael Hayden, "The system is designed for speed and decisiveness".
.
Do not get me wrong: I love democracy. As founder and statesman Alexander Hamilton wrote, "the sense of the people should operate" regarding their choice of president. But he also said it was equally important that "the immediate election should be made by men most capable of analyzing the qualities adapted to the station". Through doing this, the electors, whose discerning judgment that the people as a whole might not have, would ensure the presidency would "never fall to the lot of any man who is not in an eminent degree endowed with the requisite qualifications".
.
Were the electors to meet and decide Biden is unfit to be president, all hell would break loose. His supporters, and even some who opposed him, would say the election had been stolen. It is a terrifying prospect. The prospect of a Biden presidency, however, is terrifying too. Which is why, for the first time in modern American history, there is a plausible case for urging the electors to vote according to their conscience and choose another – even a Republican – as president.
.
Yes, the democratic features of America's political system are precious. But so are some of the undemocratic ones, the ones that prevent people's basic rights from being taken from them by a show of hands. Treating democracy as an unambiguous good makes that difficult to emphasise. Alarmingly, Biden has refused to deny that he will stack the Supreme Court. If Americans cannot defend their system's limitations on democracy, they will have trouble resisting him.
.
If you think what I have said thus far is elitist tosh that calls for a subversion of democracy, then you are correct. Biden has all but secured the presidency and the electors must respect the results of the election. Yes, there are concerns about his mental fitness for office. But there are provisions in the Constitution for his replacement should those apprehensions be realised.
.
President Donald Trump's shrill defiance, his bluster, his failure to concede, and his claims without evidence of widespread electoral fraud have made him a pitiable figure. But his critics have also resorted to hyperbole and alarmism. Claims that his actions are the precursor to a "dictatorship" are ridiculous. Bernard Keane, Crikey's political editor, criticised Foreign Minister Marise Payne for not intervening as America "teetered on the brink of a coup". Really.
So why was the first half of this column a faux apologia for authoritarianism? Well, I was amused by claims that Trump's resorting to litigation to delegitimise the election amounted to the "death" of democracy. Those who make those claims have short memories. What you read in my so-called argument for denying Biden the presidency was mostly not my words. It was my paraphrasing and quoting of an article that appeared in the prestigious political affairs journal The Atlantic in November 2016, just two weeks after Trump's electoral defeat of Democrats candidate Hillary Clinton. Written by City University of New York journalism professor and former editor of The New Republic Peter Beinart, it called for electors not to vote for Trump, despite this course of action being unlawful in 32 states. Now that would have been a coup.
.
That was just one example. New York Times, December 5: "Electors of conscience can still do the right thing for the good of the country. Presidential electors have the legal right and a constitutional duty to vote their conscience". Time Magazine December 12: "That will be ugly … If this is the right outcome, then our electors must fearlessly and courageously do right by our nation … If they fulfil that responsibility, they will not be 'faithless' electors, but faithful ones. Our nation will be proud of their courage, their sense of responsibility, and their integrity, and they will have fulfilled the most fundamental vision of our Founders."
.
Then there was the troupe of actors led by Martin Sheen, who in December 2016 launched the 'Unite for America' campaign, claiming that any elector who voted according to conscience would go "down in the books as an American hero". Some of the B-grade actors featured in this nauseating video said these electors, if they acted so, would have their "respect". Actually, forget the example of actor activists. I swear sometimes they are not the egotistical cretins they make themselves out to be, and that they secretly work for the Republicans.
.
Oh, and as for Beinart, whom I referred to earlier, he is not happy about last week's result. He is pleased Biden has won. But he is peeved as it appears the Democrats will not gain control of the Senate, claiming "A political system that cannot represent its people's wishes cannot remain legitimate". That's right: the same man who four years ago called for electors to thwart Trump, saying "Americans must talk differently about democracy itself" is miffed about the country's "undemocratic Senate". Bless.
.
Lastly, there is Opposition Leader Anthony Albanese and his ludicrous call last week for Prime Minister Scott Morrison to intervene in America's electoral standoff. "He should be contacting President Trump and conveying Australia's strong view that democratic processes must be respected," said Albanese.
The best that could be said of this idea is that it would unite Americans, both Republican and Democrat, as they gave a resounding "screw you" to what many of them regard, not unreasonably, as a nice but needy ally. Admittedly it could be worse. Just imagine how more cringe-worthy it would be if Albanese were prime minister.
.
"Donald, it's Albo here. Look I know how you feel, mate, 'cause elections are just like the footy. You've got to accept the ref's decision, even if it kills you inside. I was shattered last month when the South Sydney Rabbitohs went down to the Panthers in a nail biter, but I have to live with it and – Don, you still there, mate? Hello?"
.
1/ Critics of US President Donald Trump's litigation have short memories, writes The Mocker. Picture: Getty Images