Cops just watching as Proud Boys beat the hell out of an Antifa militant who was stabbing Trump supporters. https://t.co/3fXSZcXptW

— Ian Miles Cheong (@stillgray) December 13, 2020
"Allahuakbaring" knifeman attacks french police
That's like… an almost daily occurrence in todays France.
'Allahu Akbar' Shouting Knifeman Attacks French Police
Funny how that keeps happening.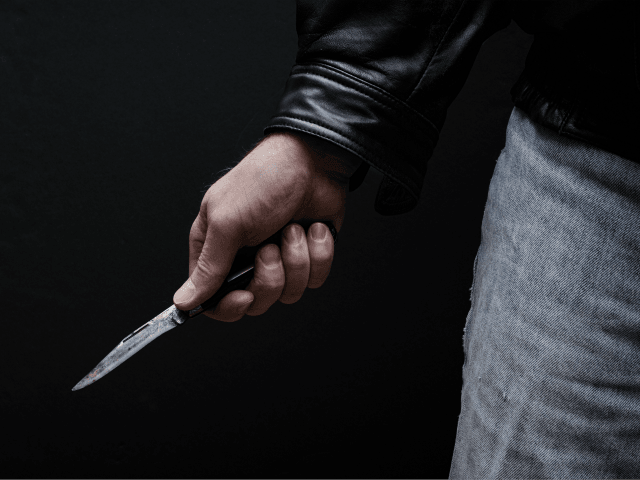 A young man, formerly in a deradicalisation programme, was arrested after attacking police officers while armed with two knives in the department of Vaucluse, allegedly yelling "Allahu akbar".
The attacker, 20-year-old Youssouf H., had entered a garden in the commune of Bollène on Wednesday shortly after 9 a.m. and tried to break down the door of a home with a planter.
In other news:
https://twitter.com/ezralevant/status/1337932699143639048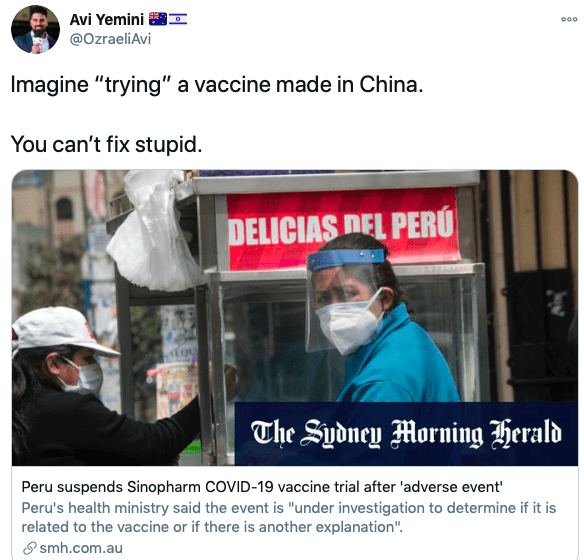 Lima: Peru has suspended trials for China's Sinopharm COVID-19 vaccine due to a "serious adverse event" that occurred with one of the volunteers for the study, the Peruvian government has said in a statement.
The health ministry said the event is "under investigation to determine if it is related to the vaccine or if there is another explanation".